July 12th. A tribute to the "Krasny Yar"
The morning in the region of "Krasnyi Yar" was early. The expedition was woken up by a loud discussion between Oleg Chlystov and "helper of the captain" about what music to play. As a result, not music but loud voices woke everyone up.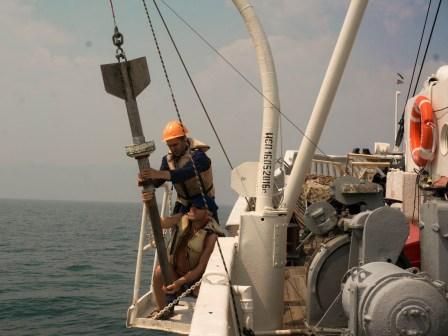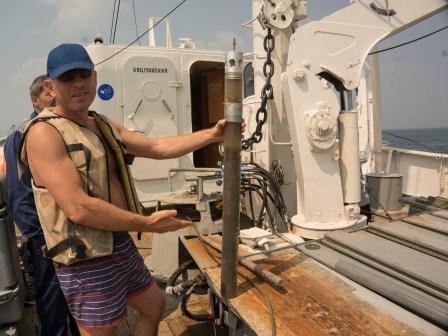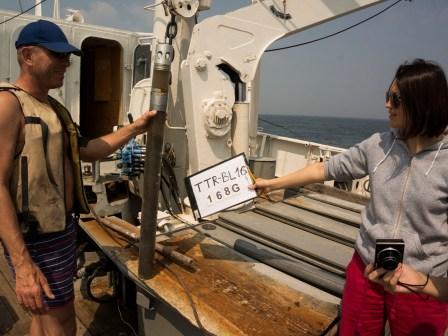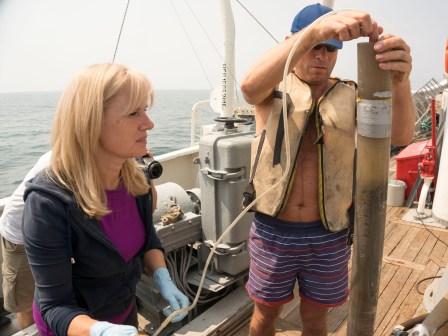 Everyone who followed the blog of Class@Baikal 2015 remembers what the "white  blots" on the bottom of that region are. Today a new aim stood in front of us. The majority of our scientific work of the TTR program is dedicated to the study of the fluid dynamic in surface sediments. Gas, which migrates up from the deepest part of sediments, takes part in the forming of gas hydrates, triggering an unusual water cycle. Part of the water in sucked down from the seafloor. This is bottom water of lake Baikal. Such cycle made anomalies in the distribution of heat in te sedimentary pile. A relic of such process is present in the sedimentary ooze: in gravity cores we often observe specific brown, sub vertical channels which are the part of this complicated water system.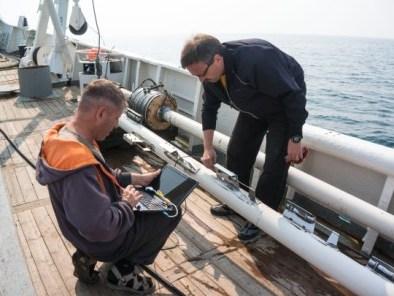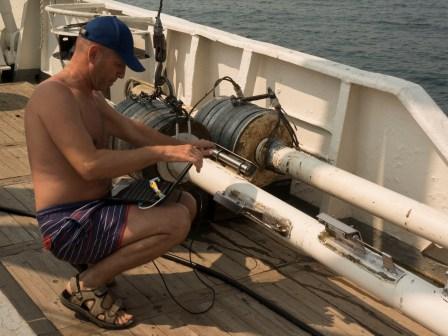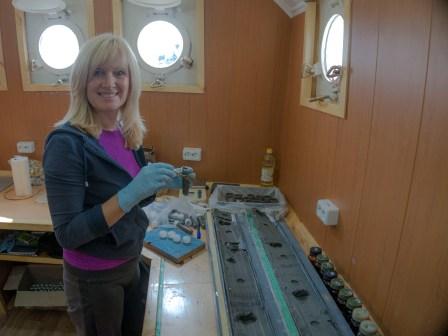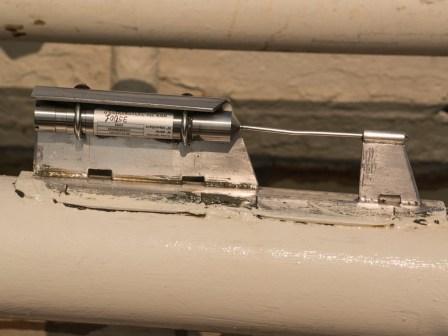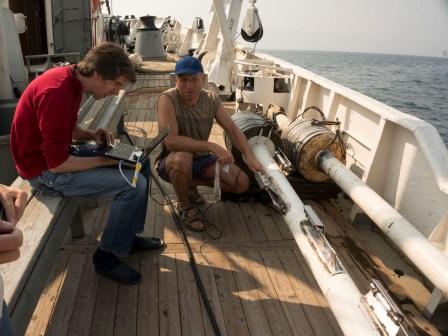 Today the success of the Class@Baikal expedition depends on the united work of our team. It is a wonderful example of multidiscipline work. During our expedition we explore the composition and texture of sedimentary oozes, we take measurements of sediment temperature, take samples for gas and pore water analysis. Students acquire the necessary skills and knowledge in different specializations of marine geology. This is the "Training Though Research" program. 
The day was full of different events. We worked using the maximum of our forces and finally  recovered gas hydrates. They were small with a vein texture, but nevertheless they were gas hydrates! Some of us had never seen them. To our happiness we have to organize the traditional dedication of new marine geologists to the future. Oleg Chlystov promised us to show wonderful big and massive gas hydrates.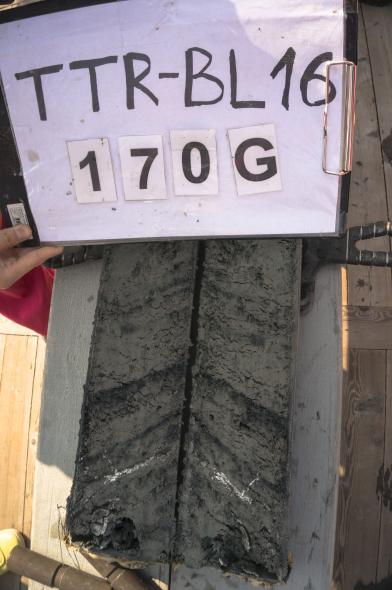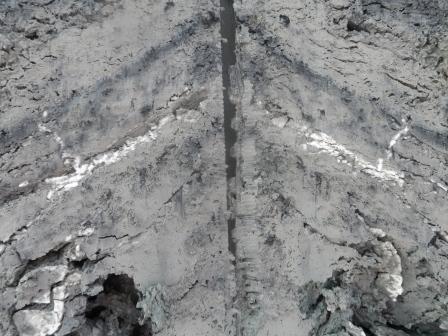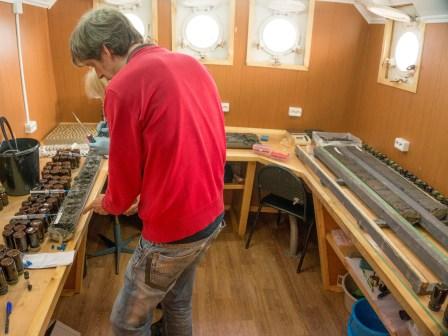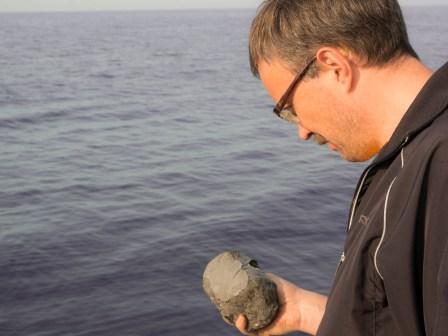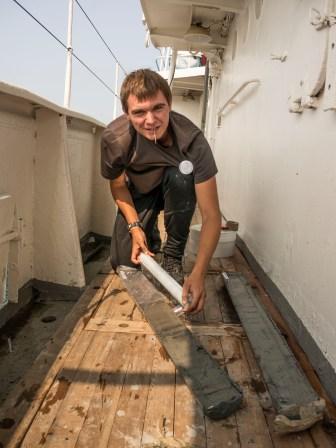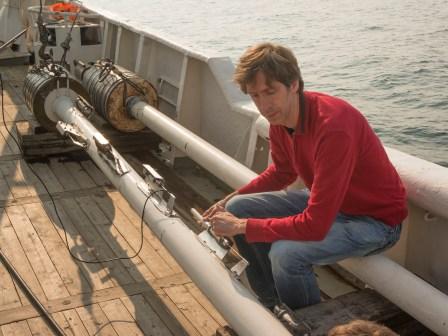 We worked until the late evening after which we had the traditional lecture on the deck of our ship. Our lecturer was Jeffry Port. He talked with us about measurements of heat fluxes and heat conductivity of sediments.
Already we prepared for the next day. I believe that it will be even more interesting tomorrow!