July 14th. "Save" the air of Baikal
Today we woke up with a great pleasure because we had calculated the time of sleeping beforehand. Everyone slept well and started his work. Though it seemed to us that the corer didn't sleep well enough because we recovered only 50 cm of sediments.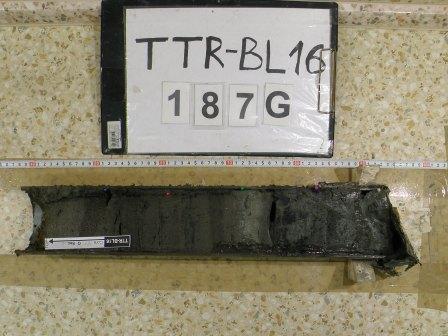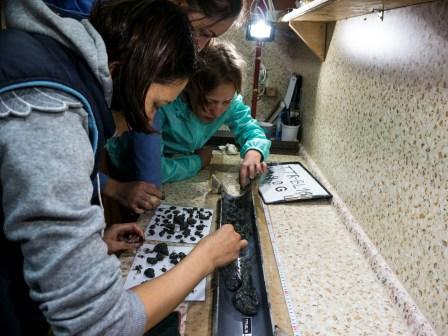 Today we worked in the region of the "Bolshoi" mud volcano. In the past years research on this mud volcano raised numerous questions that we will try to address during this expedition.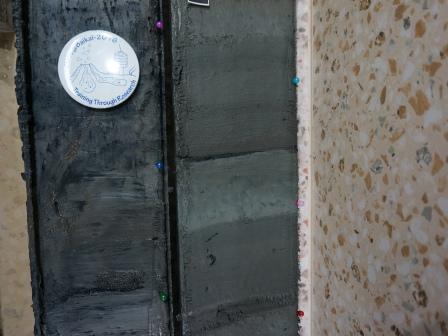 The good mood of our day was presented to us by dinner. Everyone was overjoyed to have a full plate of fish soup.  Maybe I'm "happy" because all of the fish's heads got into my plate. It seemed that they were looking at me. Finally after quarrelling with myself I gave up and tasted the soup. It was wonderful. 
Today is the last day of the first leg. This is why we finished working earlier than usually. Our last core was aimed at recovering gas hydrates, but they eluded us again. We were sad, but not for a long time because everyone run out of the laboratories to the deck of our ship to look at the Baikal. Our ship stopped near the village of  "Bolshoi Cadilnyi".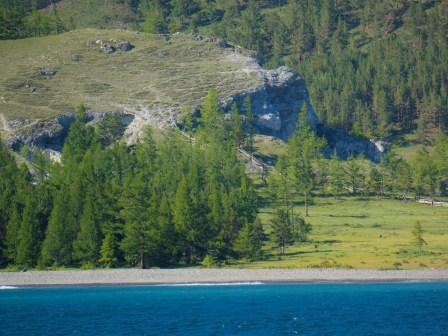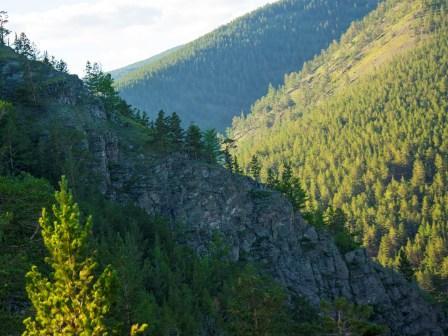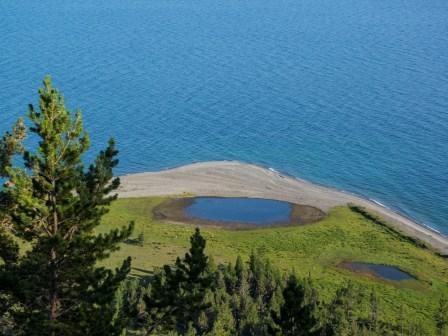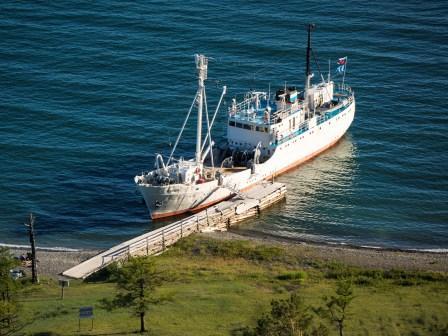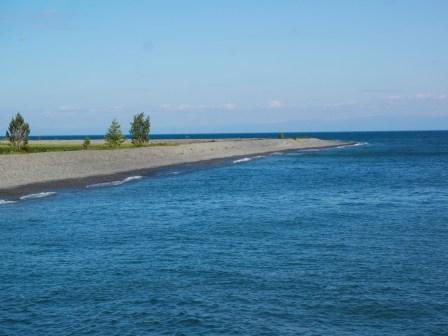 On the lake shore, one of us started to prepare smoked fish, another ran into the crystal water of the lake. Someone was inspired by the beauty of this place and went for a hike on the nearest mountain. It wasn't easy to get to the top of it, but we did it. A magnificent view appeared from the mountain's peak!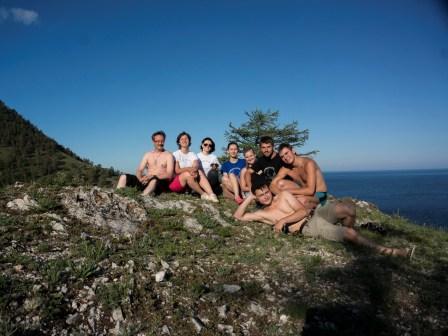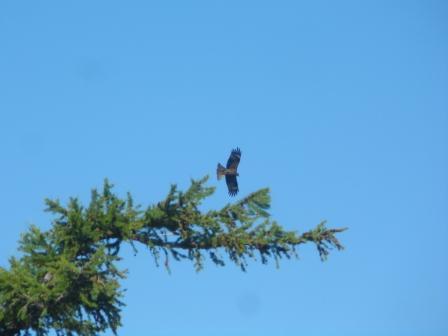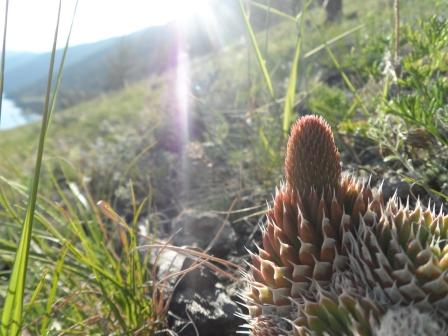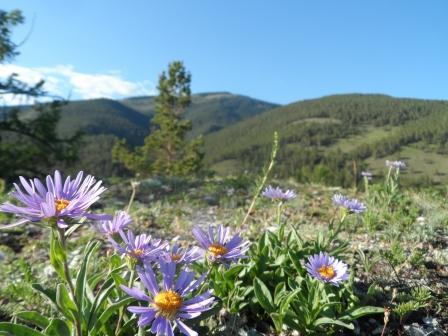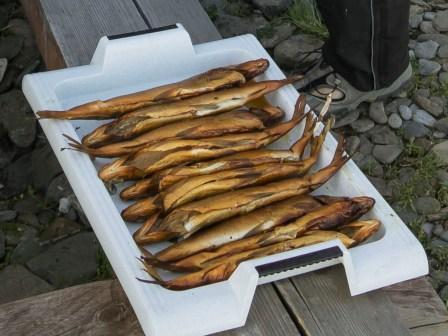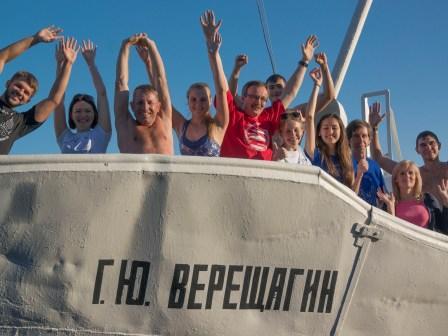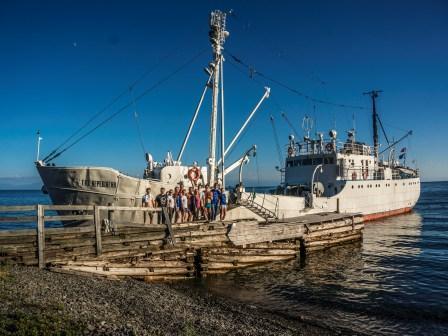 We then had a picnic during which the participants leaving us were delivered certificates. Tomorrow our new friend Jeffry, Andrew and Tatyana will leave us. At the same time we will meet new members of our team.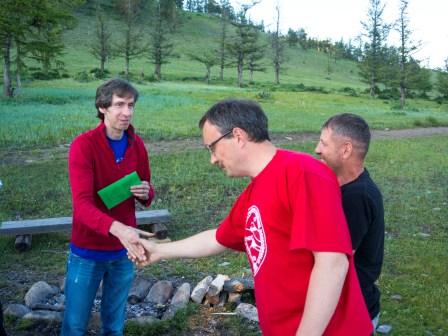 We arrived in Listvyanka in the depth of night and went to sleep after long and wonderful day.
Marina Solovieva
Photo by Katia Nesmeyanova, Marina Solovieva