July 9th. Class-Baikal 2016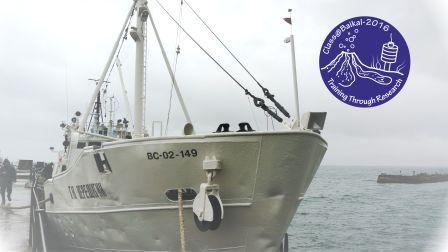 On July 9 the third expedition of Class@Baikal officially started
Irkutsk welcomed the Moscow participants under a heavy rain and grey sky, but the Limnological people compensated this largely by their warm welcome and big smile.
Go, go, go…  and within 3 hours we were already on the Lake heading towards our first investigation area. Because of the bad weather, the Oleg Mikhaelovich, the chief of our expedition, changed plans and sent our research vessel Vereshchagin further to the Krasniy Yar seep area. This gave us more time to prepare our laboratories.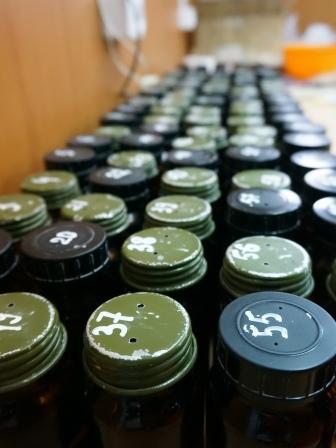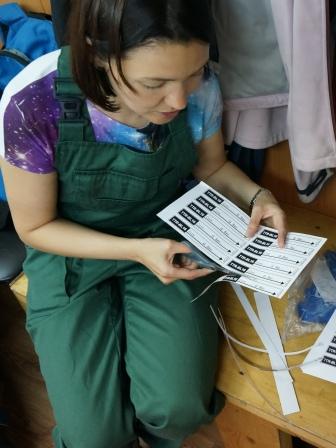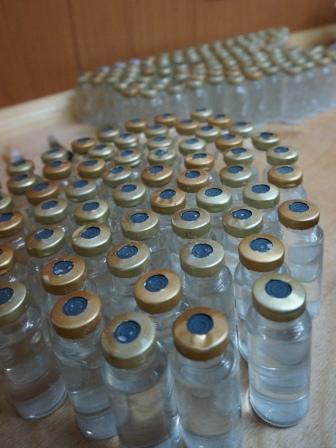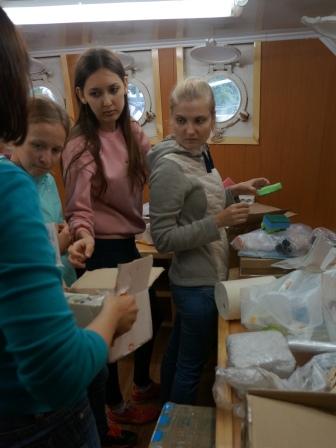 The first time participants underwent the Class@Baikal baptizing ritual and made the corer shine like the (absent) sun. Grigory Georgievich, the Moscow co-chief, raised the expedition flag and the ceremonial opening was closed with a group photo on the back deck.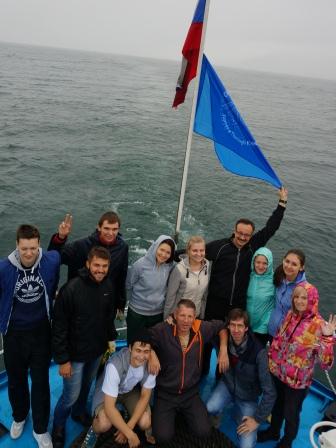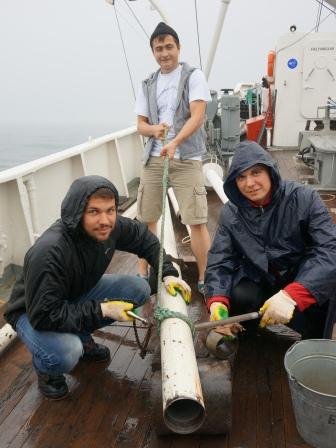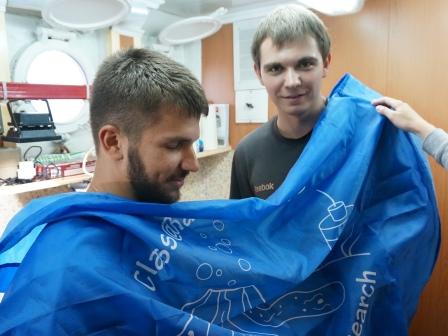 Finally, the first corer was thrown overboard and returned successfully on deck, completely filled with precious lake sediments. The chiefs gave orders and experienced participants showed to the new ones the complete cycle of core opening work flow. Visual core analysis and core sampling for lithological and geochemical analysis.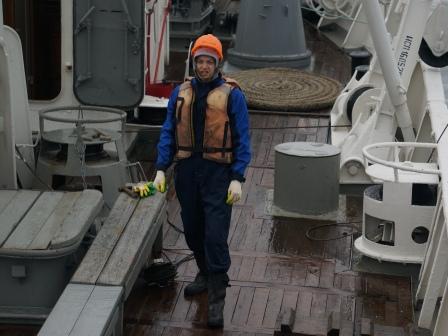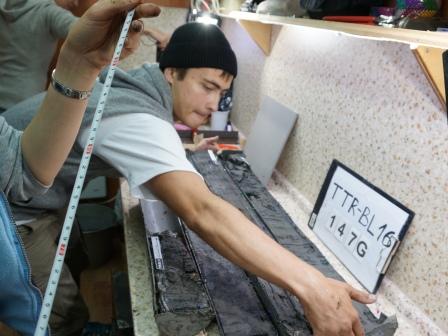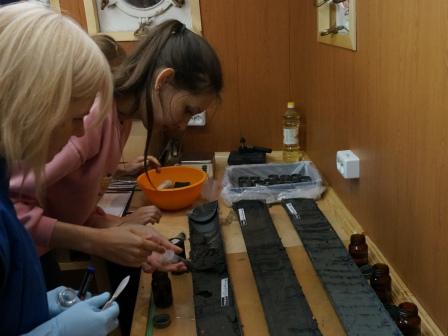 The first day of expedition came to its end.  Tired, but satisfied with the first experiences and results, all of us went to bed for a short night.  
Marina Solovieva, Katia Nesmeyanova
Photo: Katia Nesmeyanova