26 June. Day 4. MSU re-visited and new achievements
Geochemistry team (Olesya&Nikita)
Today is a very nice day, warm and sun-shining. We are sampling at the MSU structure that was discovered during the Class@Baikal cruise last year. We have a big plan for this day. At almost every station we can observe degassing features in sediments. After splitting cores we could hear the typical crackling noise of degassing and dissociation of gas hydrate microcrystals. Most of the sediments had the typical structure of gas-saturated sediments with small conduits and inflation blisters. The friendly atmosphere onboard makes working hours very enjoyable.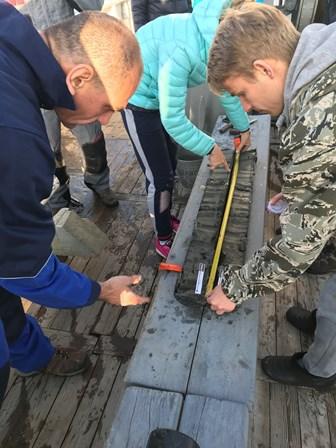 Vladislav:
It was a right solution to go to bed early, and now I feel ready for the MSU structure survey.  14 stations are planned… I hope I am ready…
Yes, we can!
We collected 12 cores from MSU structure and at the end we were very tired.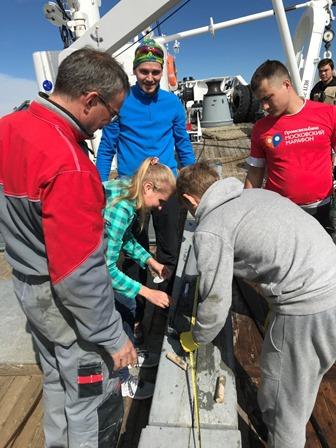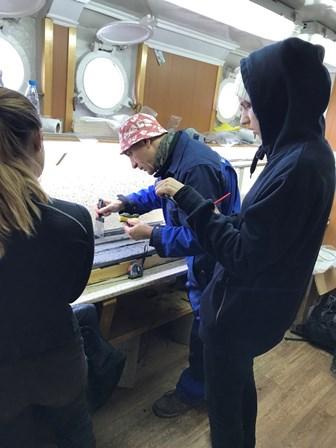 We have just completed the 400th station of the Class@Baikal program and celebrated this great team work achievement of 6 years of training and research sailing in Baikal.