18 July. The second breath
We have 25 hours per day! And also we have extremely wonderful sunsets! Water of the lake seems to be oil painted…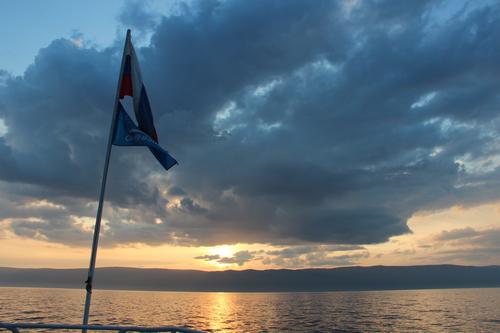 Actually there was a highly replete day. Round 10 gravity cores were lifted up from the Baikal bottom. There were 8 of them which I studied as a lithologist (in our expedition geologists have to be able to do everything!). Several cores titillate our team with gas hydrates.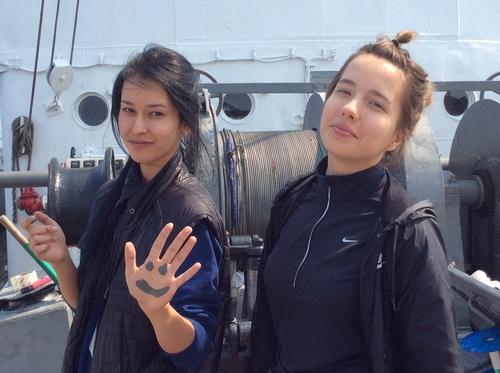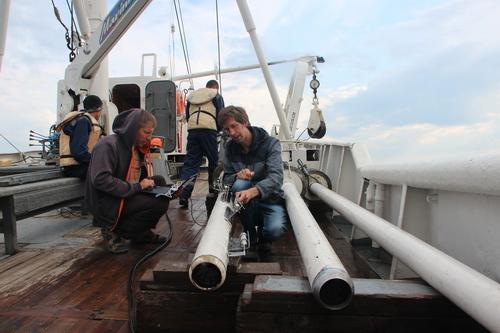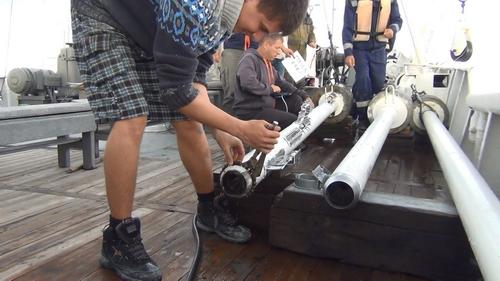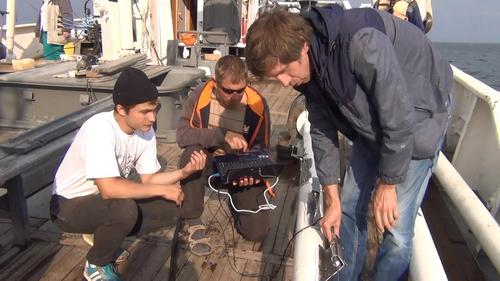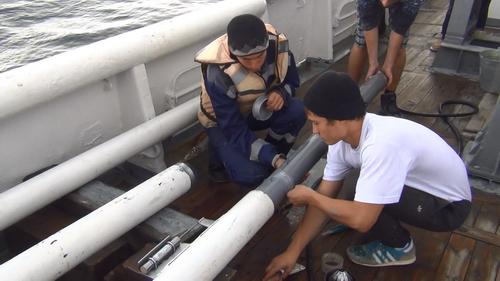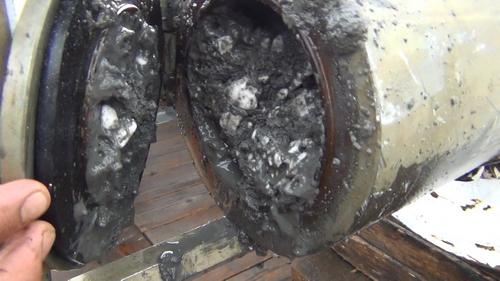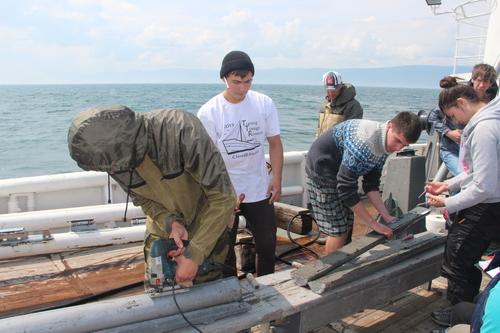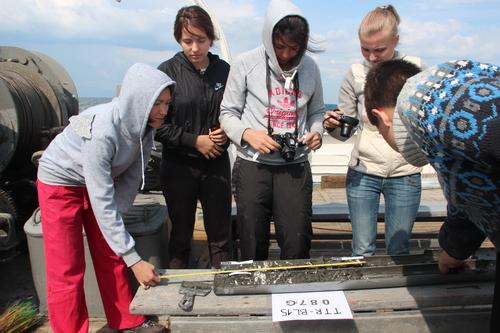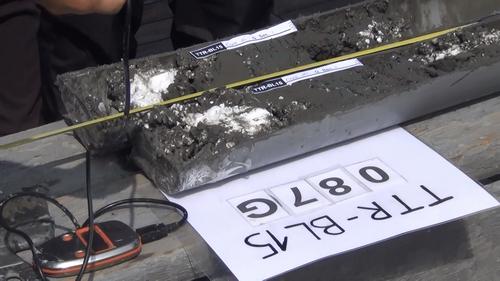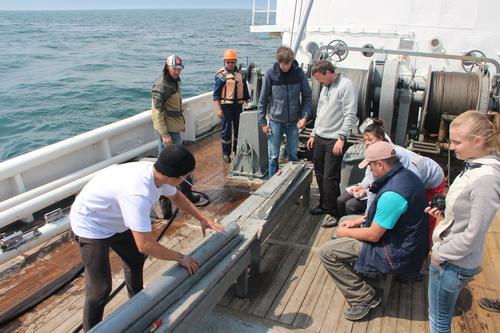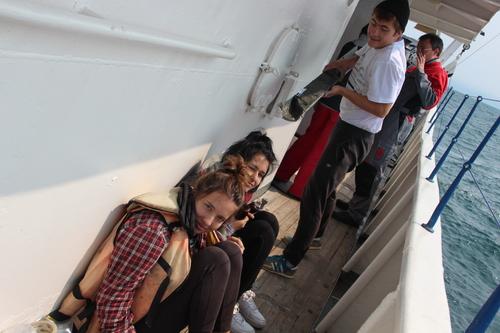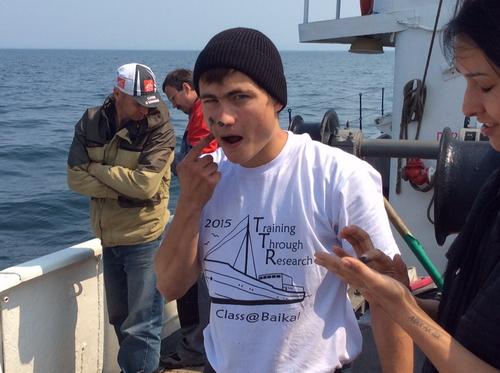 Peculiar dedication was gone through by our geophysics Marina, she saw a gas hydrate at first time.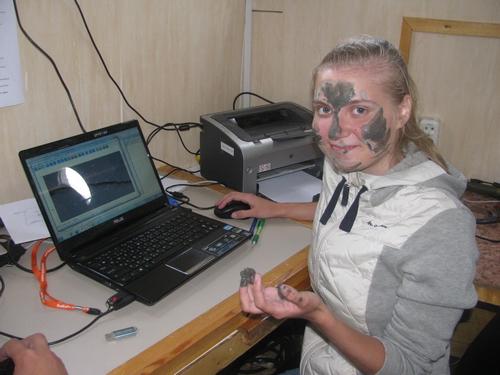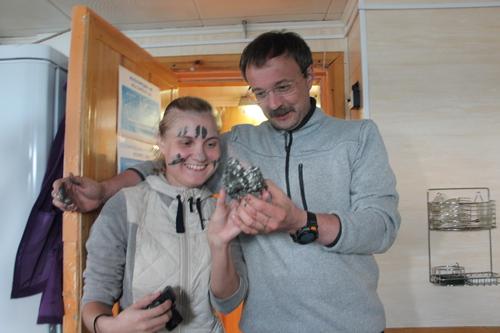 And we had an opportunity to see a geophysical instrument -profiler; it has been raised up on a board for checking.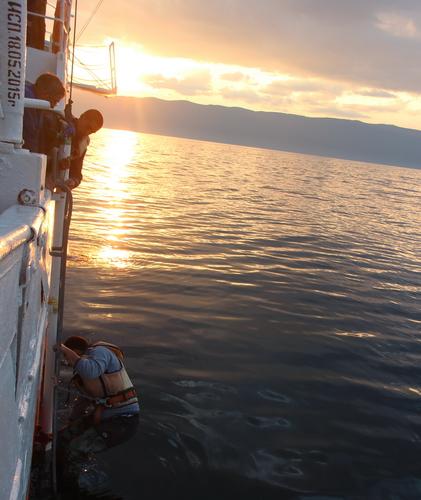 Despite a huge quantity of work sunset of Baikal made us leave our laboratories to get a portion of admire and to make unforgettable photos.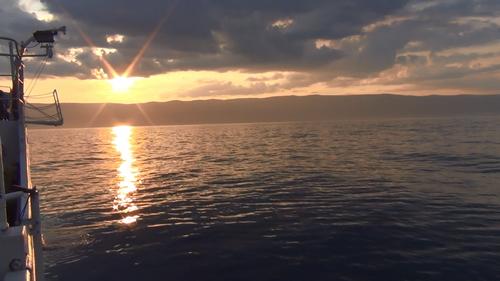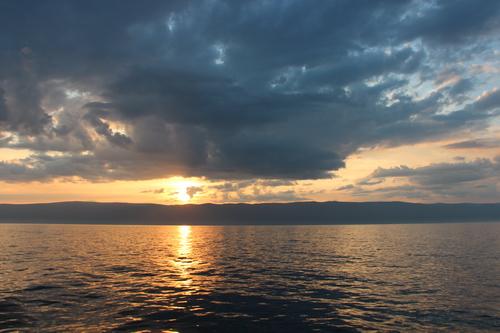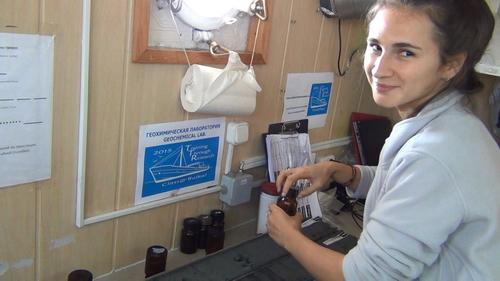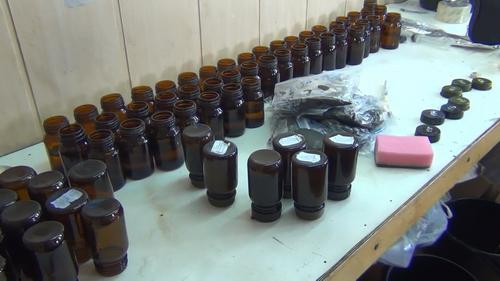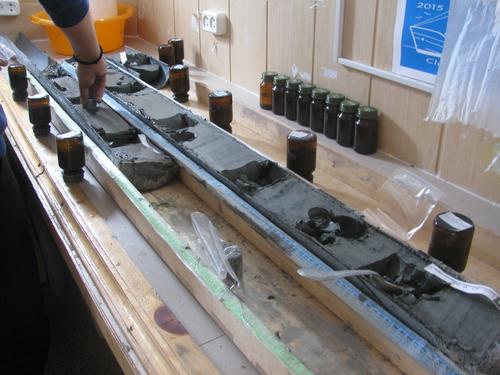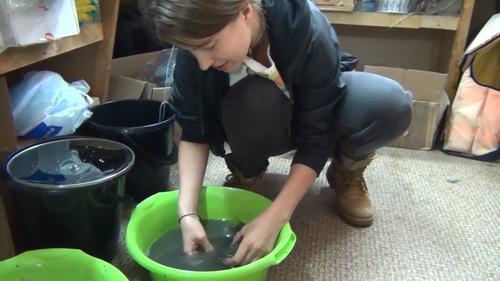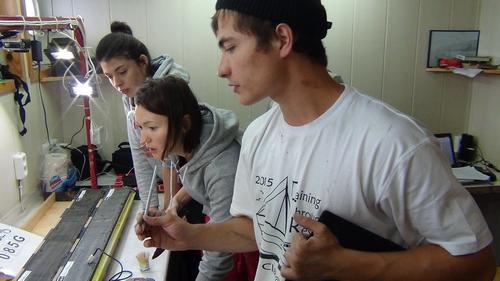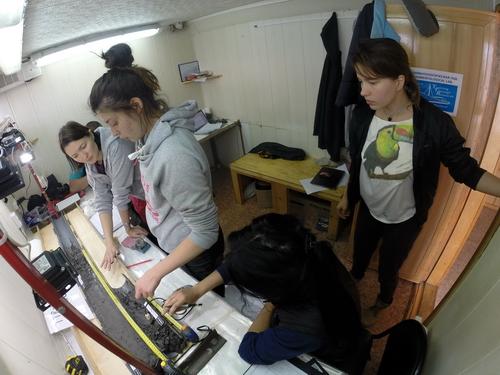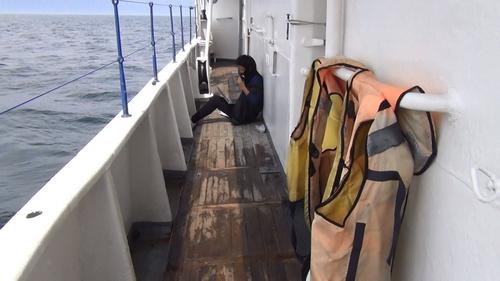 And of course, a traditional lecture after dinner! Today Dr. Jeffrey Poort from Sorbonna University gave the talk "Heat flow: methods of measurement and data interpretation"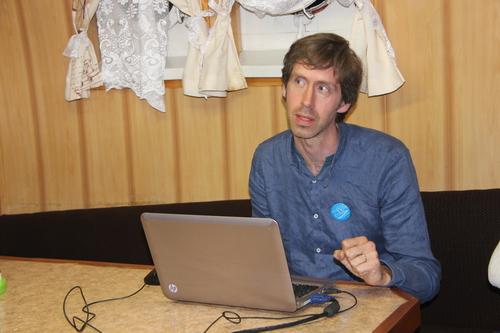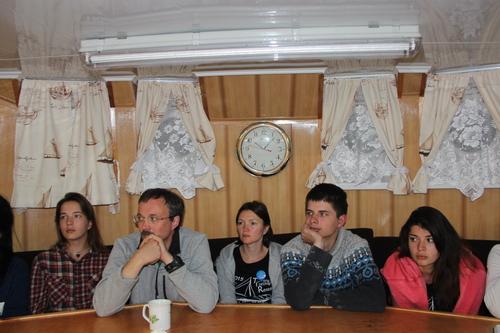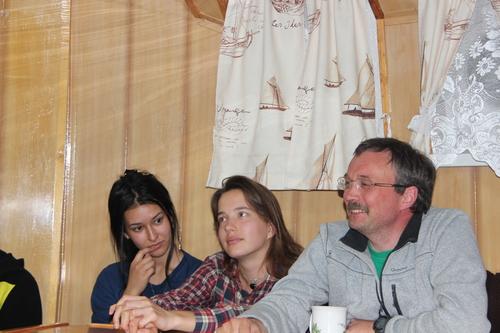 I should tell about good tradition of help to our geochemical party. Everybody goes to the deck to shake the very pots under cheerful music! It is really fun.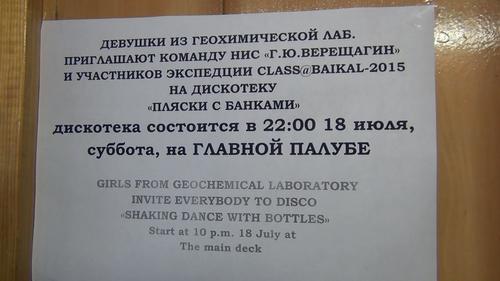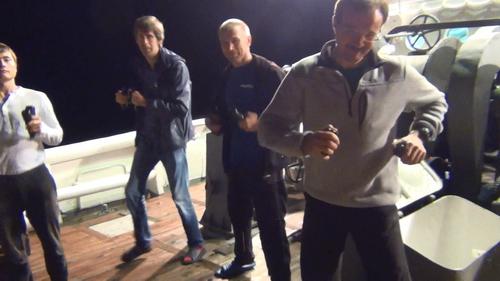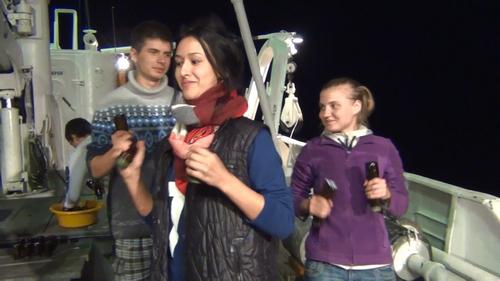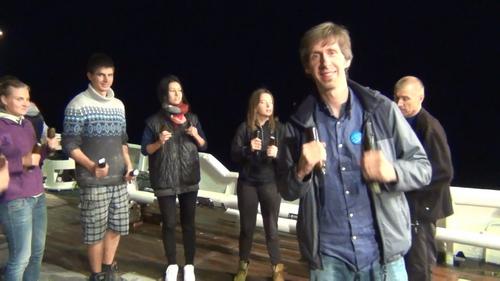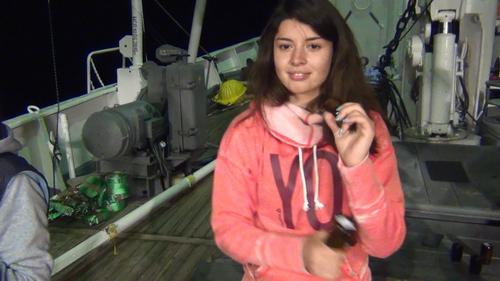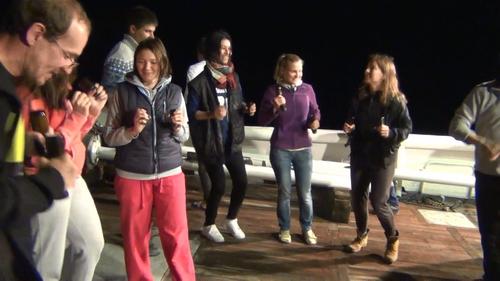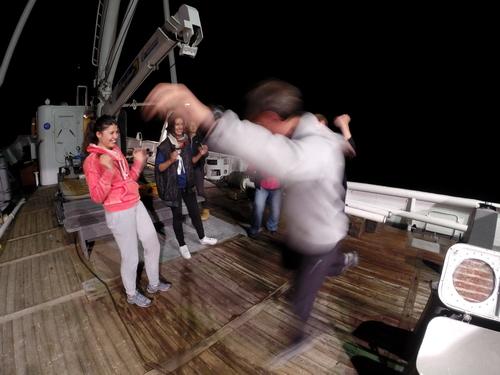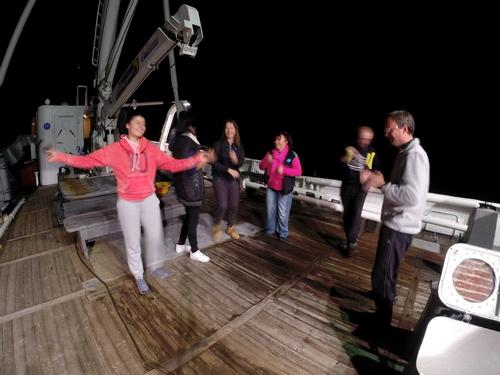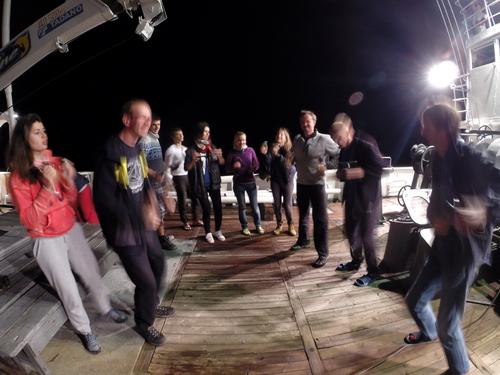 So these are not all the good events of this day. But a long working night in laboratory is waiting for us. Well, wish us some luck!
Maria Topchiy
Photo Svetlana Bubnova