24 July. To save two minutes.
Somnolent rainy lull woke up us in the morning. But louring weather and a big desire to sleep 2 minutes extra can't hinder combative spirit of expedition participants. Tube is gone, the station account started.
Work started in mud volcano Saint-Petersburg region. As for "Piter" he met us with drizzle rain and north wind. But at the second station he ("Piter") presented us lovely gas hydrates, which finally awaked participants.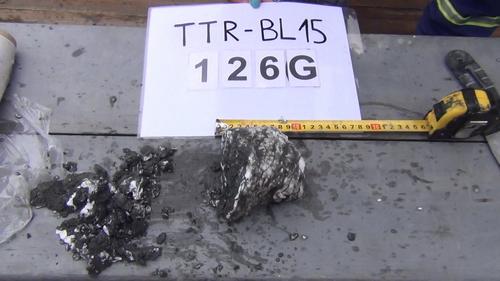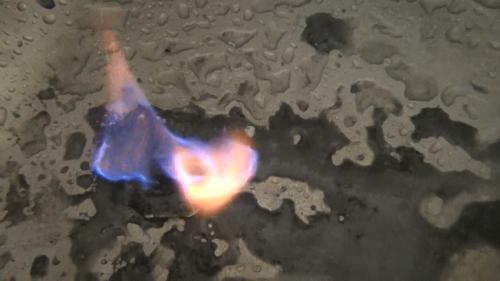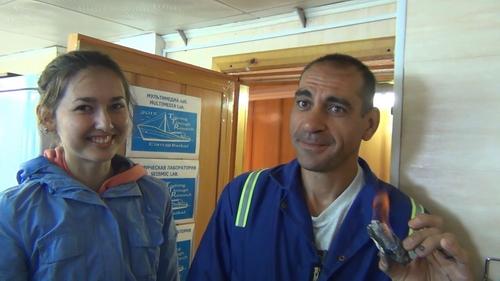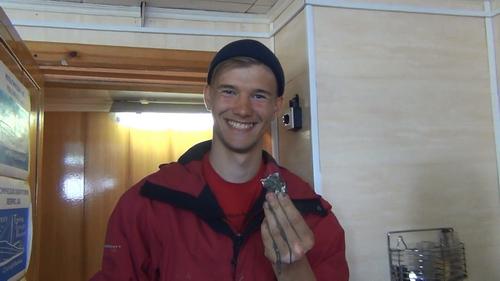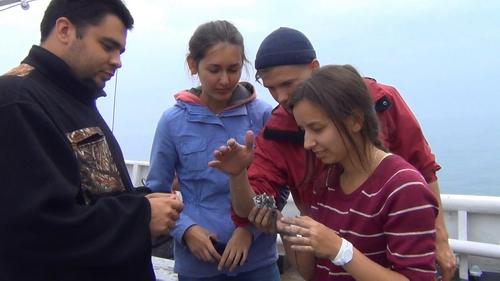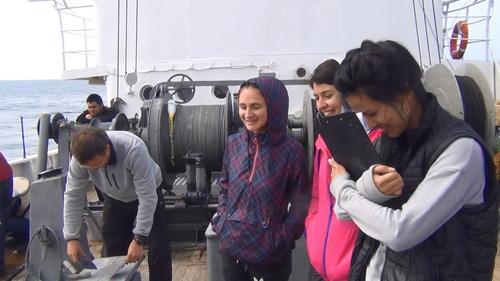 Day was going on, and we changed-over study regions – "Khuray" canyon. Every scientific research is associated with unexpected cases, which appeared at that day too. One of the gravitation tubes came onboard vice versa, handsomely dandle on cables. Unfortunately, we managed to save only a small piece of core, no tube were suffered.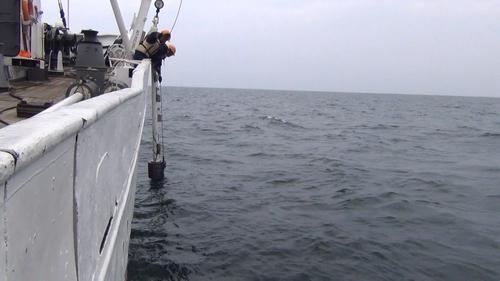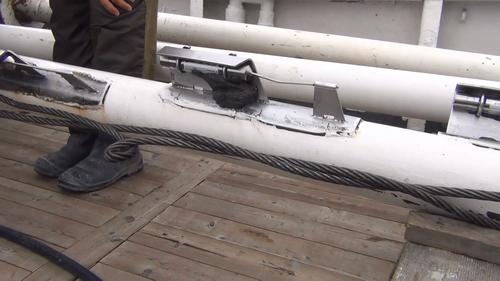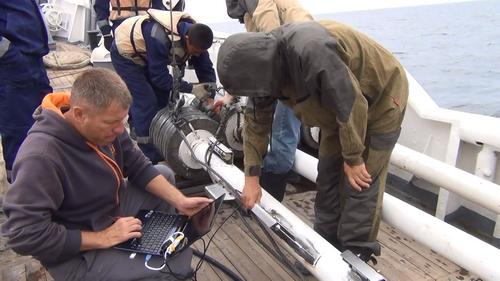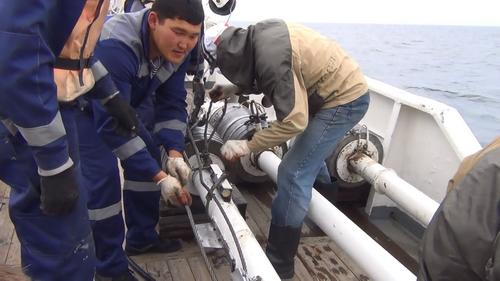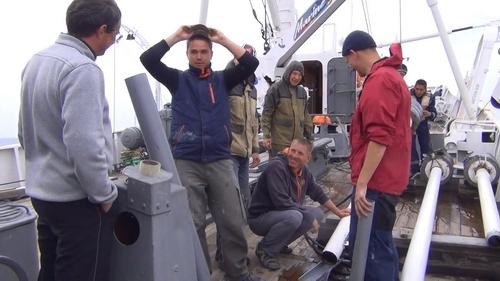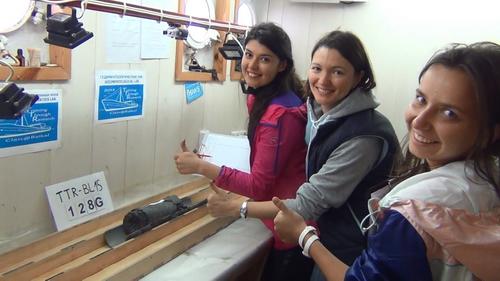 A little bit about investigations. Besides geophysical, geochemical and lithological researches onboard are going physical and thermophysical properties measurements of sediments. Two minutes. Two minutes between temperature and thermal conductivity device measurements. I have a time to look on the activity of others participants. To listen sedimentlogical descriptions, how lithologies have fun with M&M, to look how geochemistries do sampling, to listen jingle of pots, to help and ask support. Here, onboard vessel "G. Yu. Vereschagin" is a special atmosphere.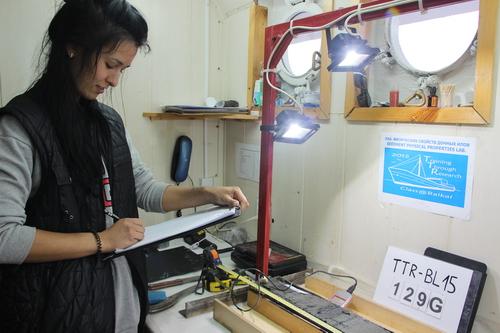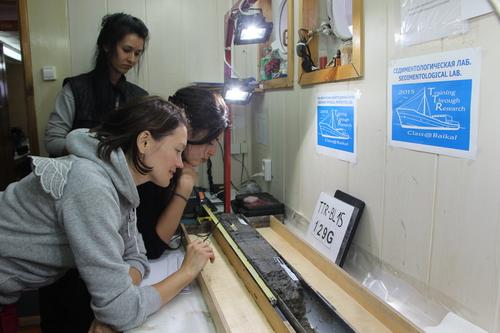 Solidarity, co-operation, friendship, new ideas – all of this unify the team. Everyone is going to help you. To cut the tube for density measurements, with which we are looking very well on the photo by the way. To collect samples for water content and write a device measurements. For that, even a long work day as today can't to gloom us with fatigue and progressively grow away the amount of sleeping hours.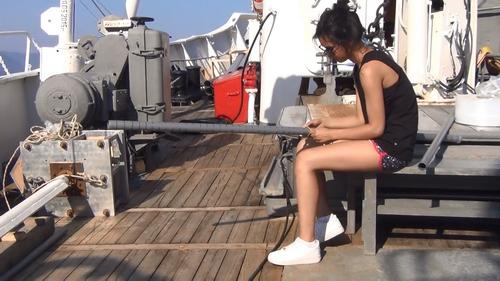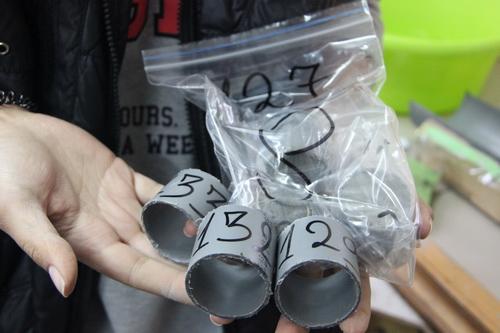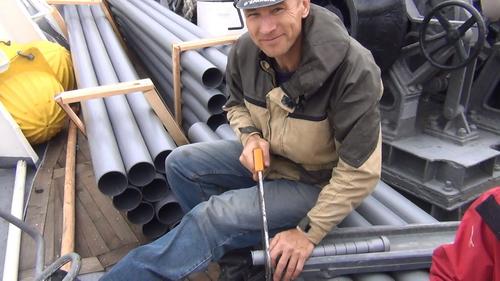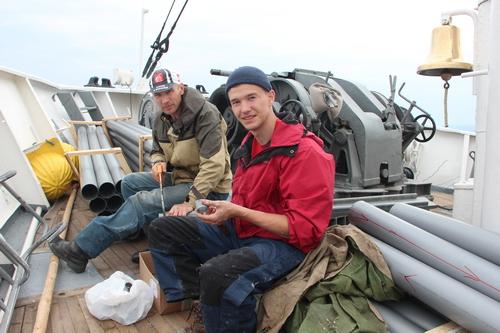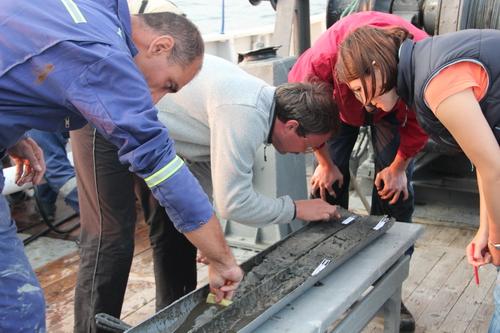 There is a lot of work. Stations are going even after a supper. But the work dedication, desire to knowledge and new events give a power for everyone. We can observe the most beautiful sunsets. We have unforgettable impressions when we farewell with the sun and a gladness that we will see the sun beam play on the lake surface even tomorrow.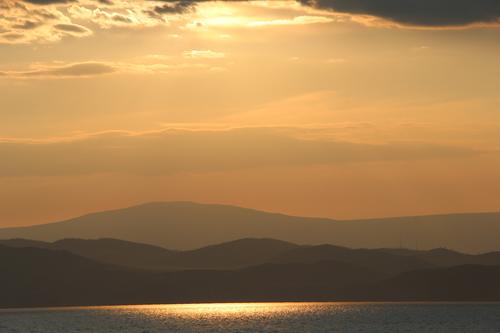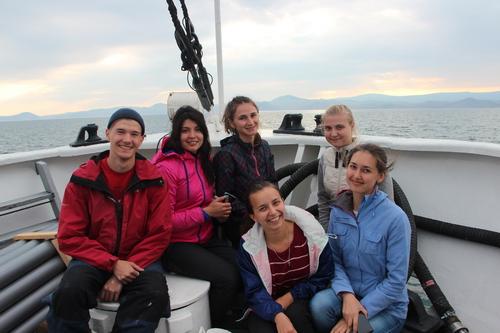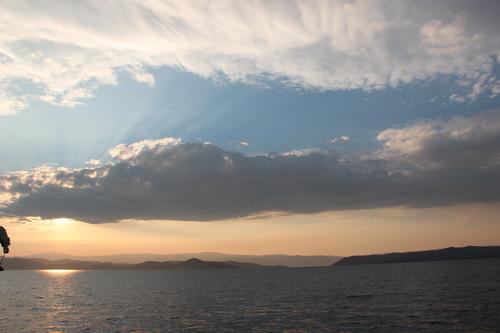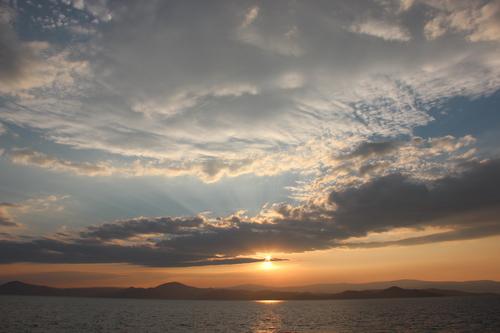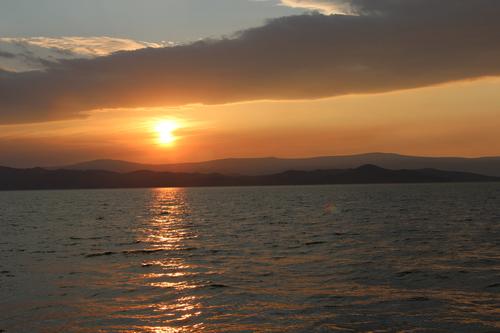 One more day, enriched with positive emotions with collected cores and samples ended. The day was finished by the lecture of men, which is very dedicated to he's work and followed he's dream – Adriano Mazzini «LUSILAB: a unique natural laboratory for multidisciplinary studies of focused fluid flows»
His words give over all energy and impressions of happy scientist, that give us surety in our choice.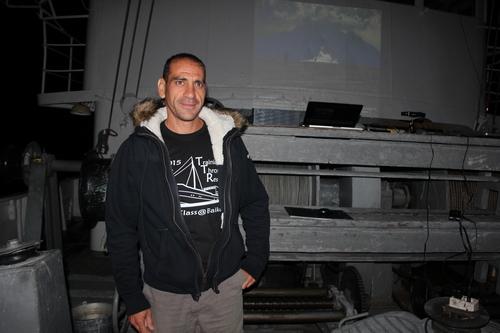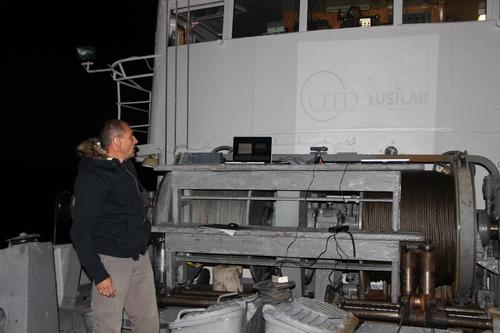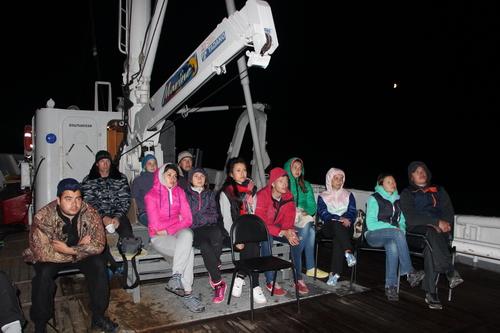 There is 24 hours in our days. "Infinity" day ended with the old Holland crap-shooting, where I, by the way, wan (actually, very incidentally).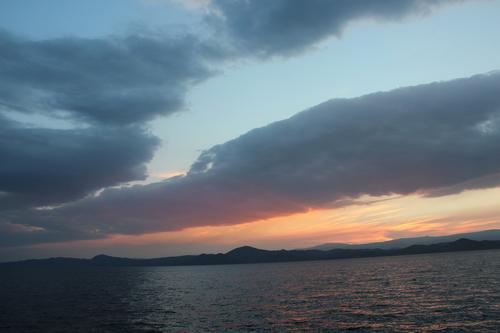 At the end of my report, I want to say: Follow to your dream, and everything what you want – will be! For the sun, for the star and for the big bear constellation. 
Dinara Davletshina
Photo Svetlana Bubnova