July 11th
Today is the third day of our wonderful expedition. Our scientific ship named after G.Y.Vereschagin worked in the region of the "Hurai" deep-water sedimentary system. Our team has been exploring this geological structure for the past 2 years using gravity cores. A few day ago Vorobiev Rodion and me (Balakin Igor) were marine geology by Grigoriy Akhmanov and Oleg Chlystov. Since then we have been working hard to do our job well.  Arthur Kudaev, our advisor, helps us to acquire all the necessary skills.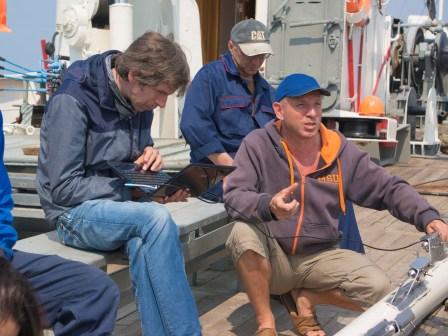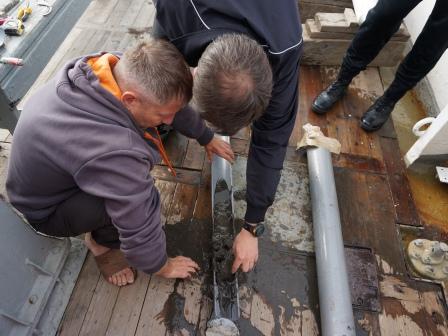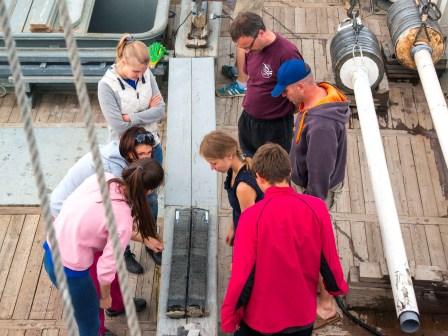 This morning started with a tasty porridge. Today it was especially tasty because it was our cook Tatyana Anatolievnas' birthday. We congratulate her with a great pleasure.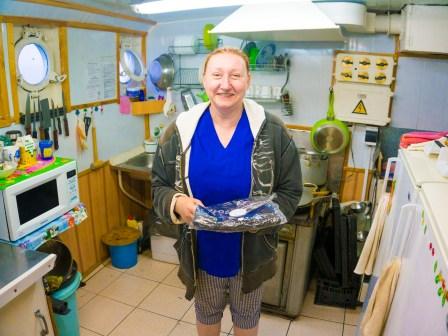 After breakfast the gravity core came on board empty. We weren't sad because we had enough work on the ship.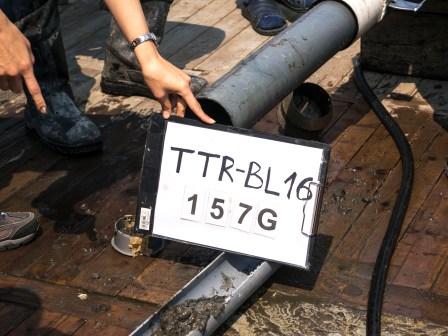 Our team compiles and electronic version of the lithological descriptions of sediments. It is an important part of our work. The sedimentologist Svetlana Korost helps us not to make mistakes.  In several weeks we will be in Moscow and will analyze this data. So we can say that "Training through research" - the motto of our expedition - is justified.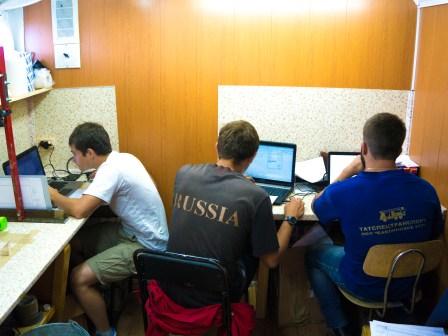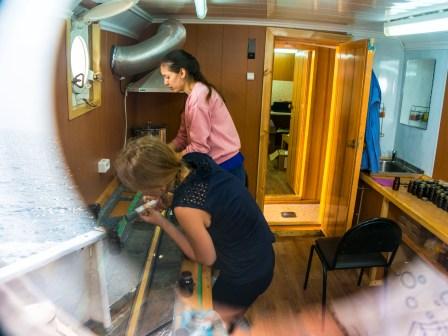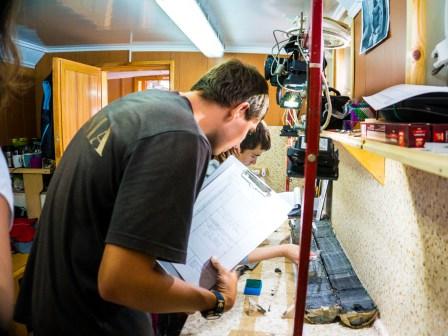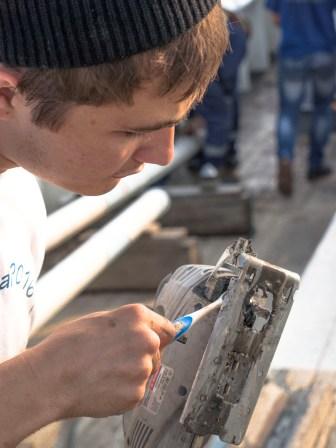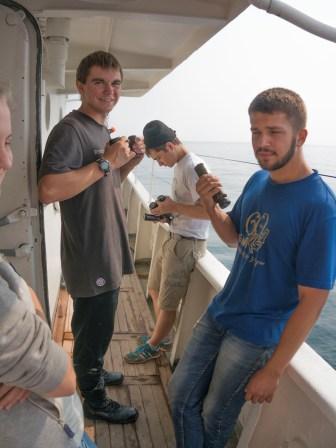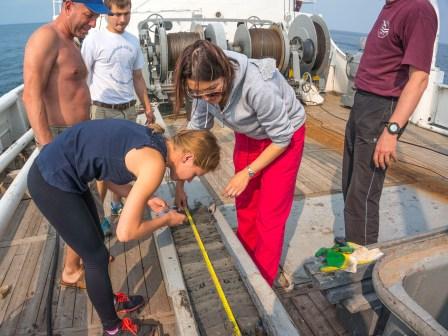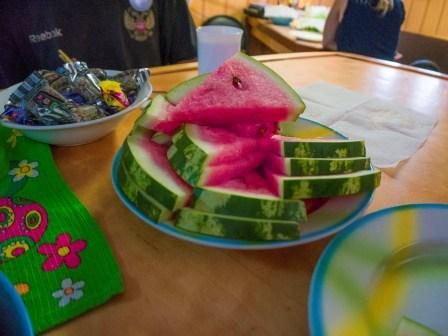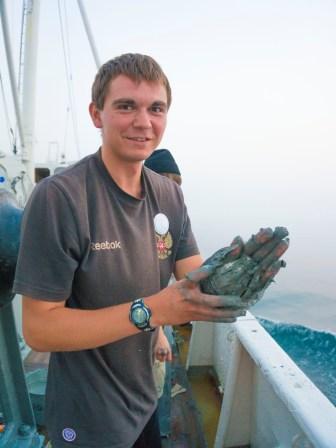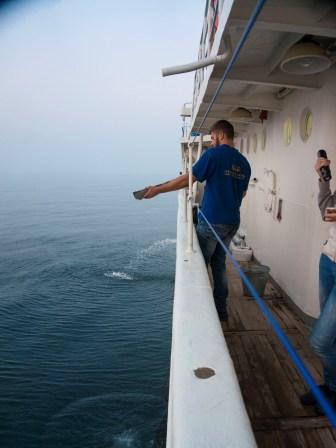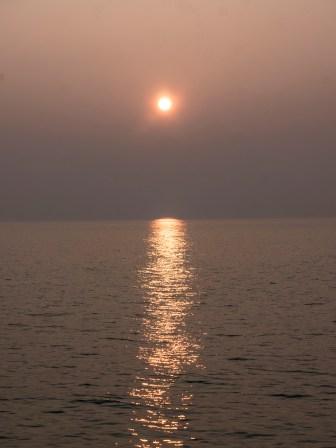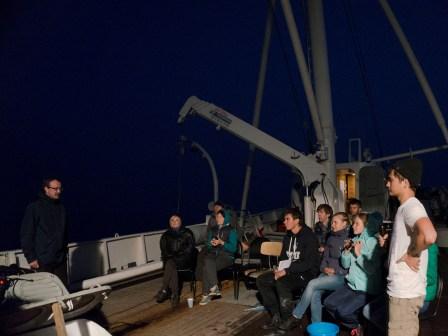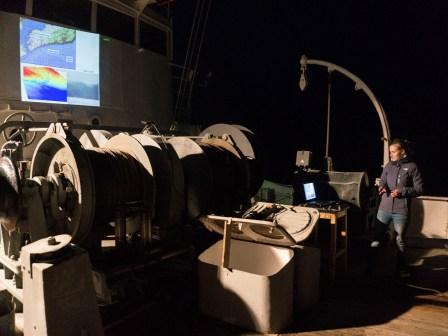 In the evening, Marina Solovieva and Griroriy Akhmanov gave a lecture on the "Hurai" deep-water sedimentary system. This lecture was traditionally held on the ships' deck. All along the lecture the wind was blowing into our faces, but we were happy. We were admiring a glorious sunset on lake Baikal. I seemed to us that we could be doing this forever.
P.S. Always yours Igor, Rodion, Arthur.