July 13th.Gas rising in the deep lake water and sediments flying in the air!
After a very short night, were are woken up at 6:50 am by the ship's radio station announcing with load music the first corer of the day. For the second day in a row, a lot of coring stations are planned in the Krasniy Yar seep area and the chief of expedition will not allow any delay.Because of a nice morning sun, he is in a good mood and soon only in his swimming pants to catch some tan. Others, on the hand, are struggling with a light headache from the night before.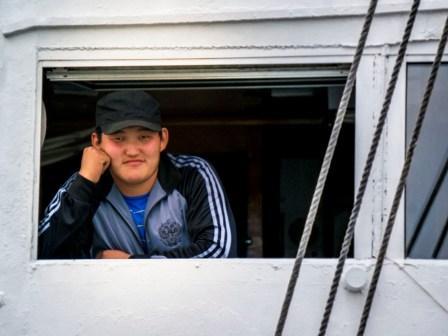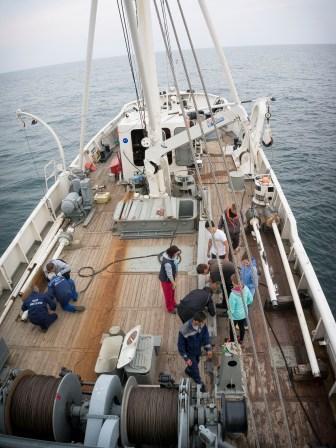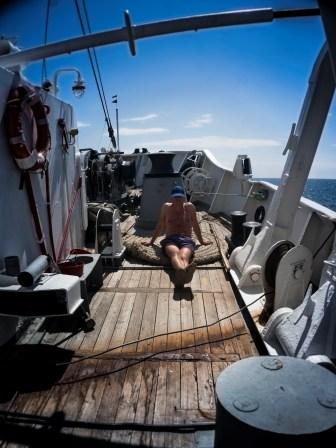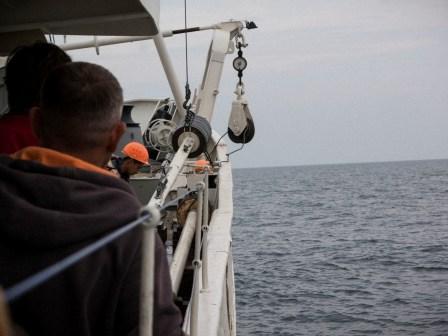 Soon a high number of fresh sediment cores are arriving on deck, and the complex chain of sampling and core preparation is in full speed. Even our GIS-computer specialist Andrey is called to help the students for sediment sampling (but soon sent back when the sediment end up all over the room instead of in the sampling boxes).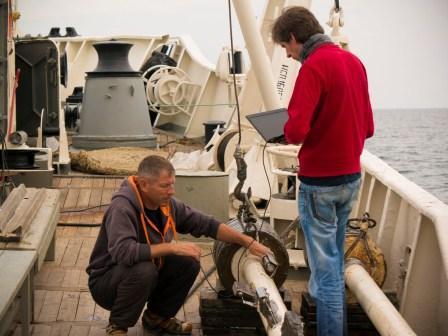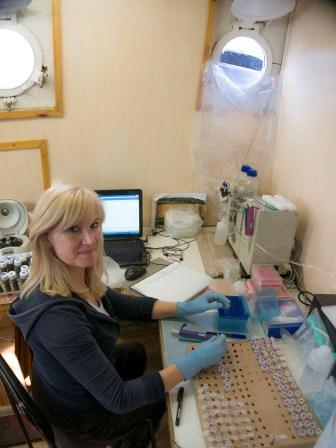 «Ship time, twelve o'clock and 8 minutes, expedition is invited to lunch. For all of you, have a good meal». These nice words announced a welcome stop and we rush to the eating room to enjoy a delicous and copious luch prepared by Tatiana and Klavdiya.
In the afternoon two other events break shortly our busy work of core handling, sediment analysis, thermal data treatment and geochemical sampling. At the moment when we pass the center of the seep areas, the new participants are called to the bridge to take a look on the ships echosounder: a clear gas flare of several hundred meters proves the active discharge of methane out the sediments. Later in the afternoon a visit of the ships engine and machinery is proposed, and a lot of participants are eager to discover the heart of our ship.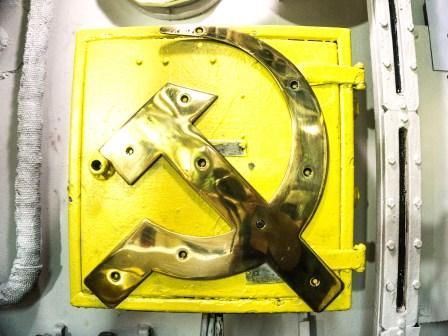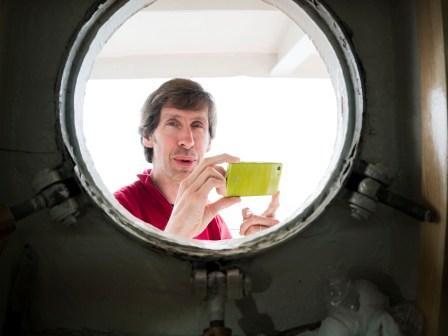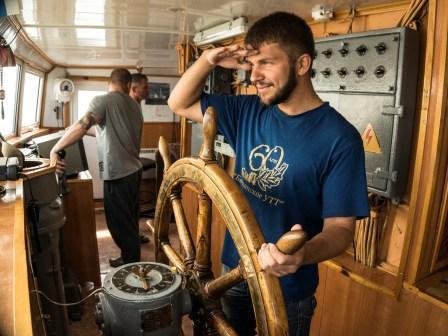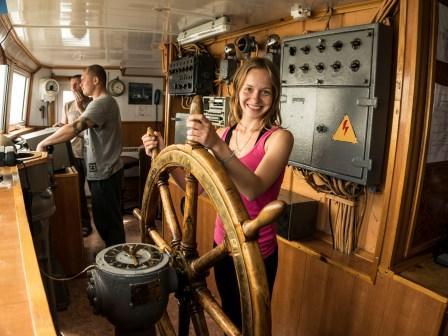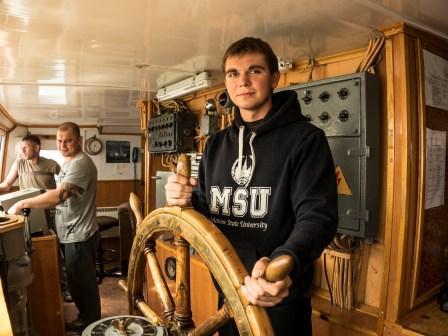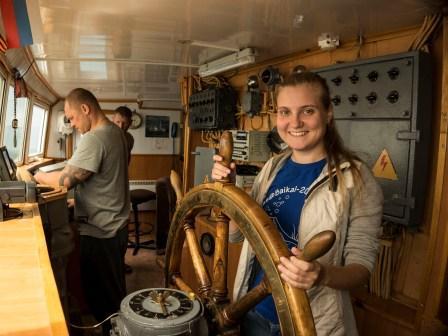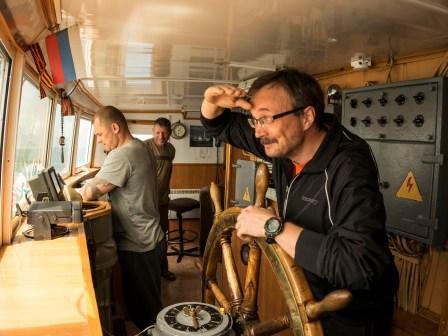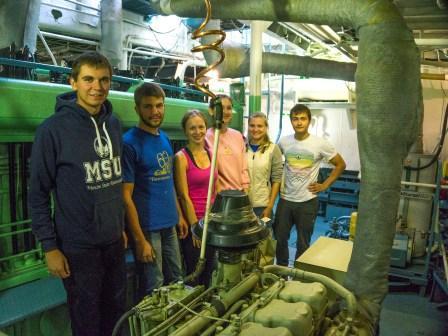 Once darskness arrives over Lake Baikal, we stop our coring activities, and start the night with a daily lecture. Today Marine tells us about BSR, or Bottom Simulating Reflector which can be seen on seismic profiles in regions of gas hydrates. For one of us this like a night song, but for most of us this is the start of another long evening with sampling and data treatment, and some relaxing with some warm herbal tea!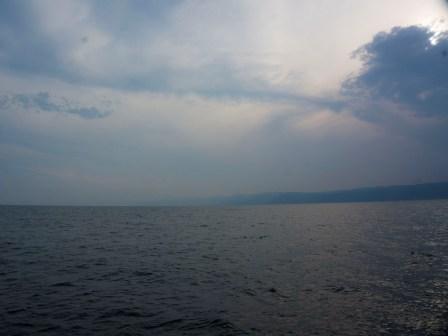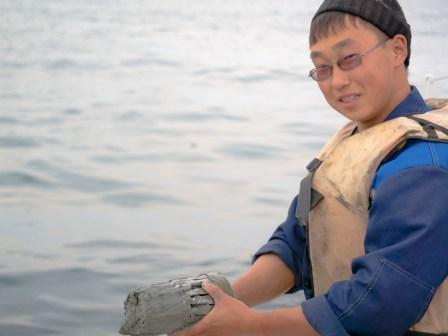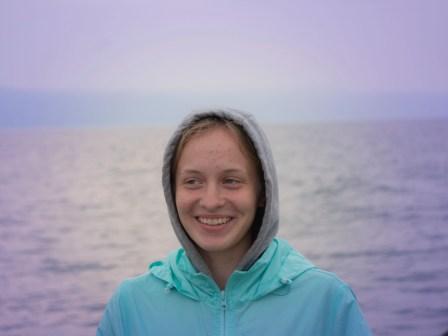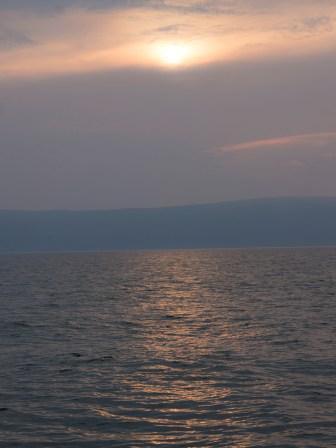 Jeffrey Poort
Photo: Katia Nesmeyanova