13th of July. Never give me the coast, but do give me the sea...
The first leg of the expedition is approaching to its final. The geological and geophysical life onboard of the research vessel "G.U. Vereshagin" runs its scheduled steady rhythms. The word "expedition" in our minds now refers not only to the research process itself but to the warm company of people, who're deeply in love with Science and Nature, amazed with the beauty of Baikal, who have met with each other here onboard and learned how to work together. We've learned how to understand each other, to do our work easily, with good mood; we've got new traditions and hobbies. Nobody would believe we've been here only for a few days. We're very proud that we are "the expedition". Only sea unites people in such a way. In such a way Baikal has united us. The day after tomorrow we'll have to say "good bye" at the harbour and it's definitely sad…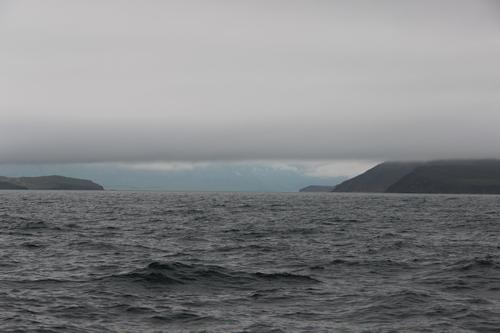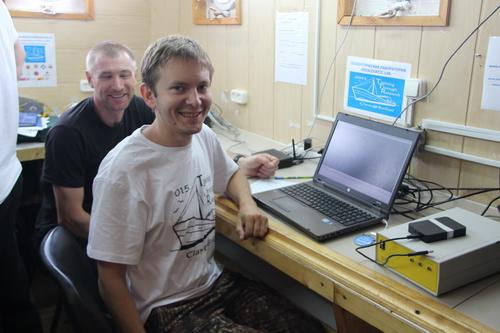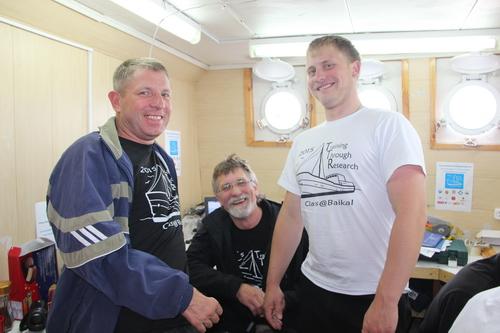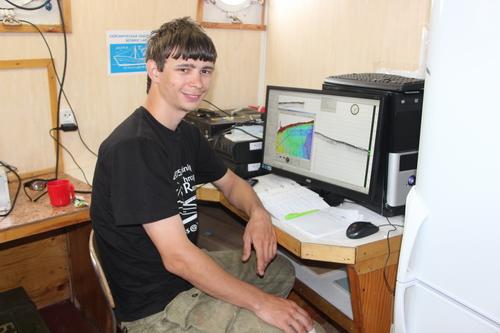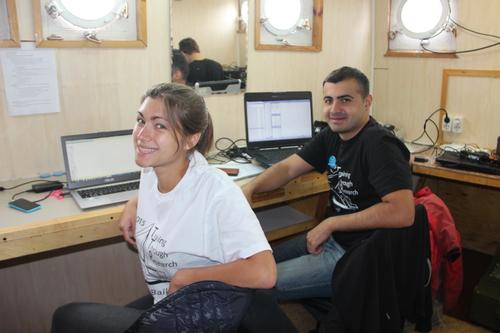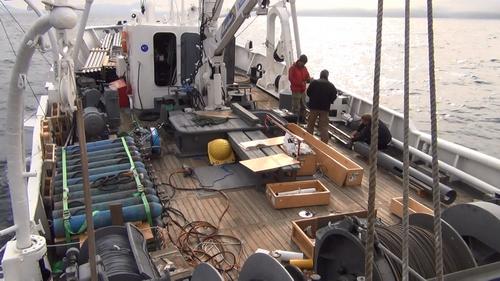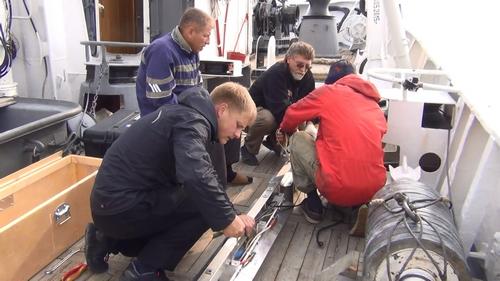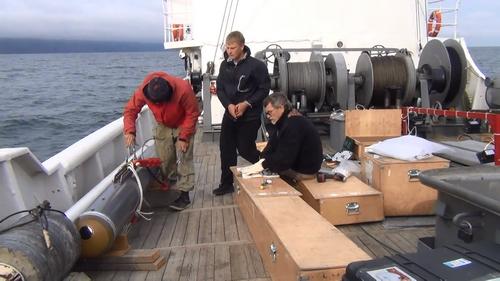 But now we still have a lot of things to do. The night shift was testing the parameters of the profiler in accordance with the geological target. As usual, someone was reading a manual, someone was trying to calculate parameters, someone was working with new software and someone was preparing a framework of a future field-report. And, as usual, there was a shortage of time for this testing – only 1,5 hour. The dawn came and everything had been prepared for the survey. The next shift continued the investigation of the deep-water system Khuray. Twelve profiler lines crossing the main channels of the system Khuray have been conducted. We have acquired data of a great quality that will be interpreted after the end of the expedition.  By accident (or may be not) the last profiler line was terminated just in front of the valley Khuray-Khyzyl of Ol'khon island, after which the whole system is named. The participants of the expedition, who had spent the last two days investigating the underwater continuation of this valley, were able to watch the onshore start of the system. Indeed, from this valley the material is transported to Baikal and forms elongated (many kilometers long) erosional channels in the bottom of the lake. Unfortunately, it was cloudy, so we couldn't see the whole valley clearly. Well, it only means that we have a reason to come back!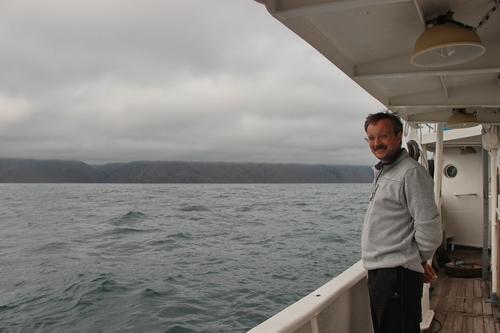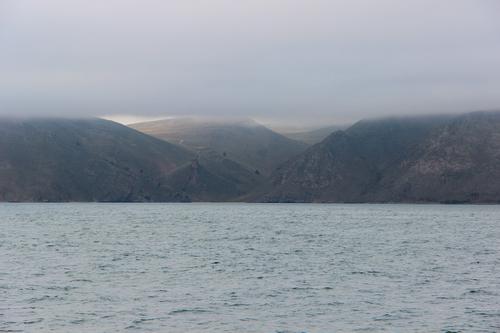 The seeps "Unshuy", "Krest" and "Seep 13", which were investigated last year, are very close to the proximal part of the Khuray system. We got a chance to visit "our old friends". So we carried out the profiler survey there as well. After finishing the profiler survey, the experiments with the seismic streamer were continued. The tomorrow will show how successful they were. In the evening it was windy and wavy. But our "expedition" got used to such weather conditions! Now we have to start forwarding to the harbour. The last object on our way back home is area "Krasnyi Yar".
At the moment the speed of RV "Vereshagin" is 8 knots, waves are breaking on the board of the vessel, the engine is working, and, if you go to the back deck, where onboard lights are not so bright, you'll be amazed with the beauty of stars. You won't see anything like that onshore. Only marine geologists have this opportunity…
The day after tomorrow we'll have to say "goodbye" to each other and to make this moment less upsetting we'll ask "Please, gift me a sea, don't gift me a shore…". Or the sea of Baikal!
Today Marina Solovieva delivered the talk «Mass transport processes on the slope of the Kukuy Griva of the central depression of the Baikal (seismo-acoustic data)»
Lecture: Marina Solovieva «Mass transport processes on the slope of the Kukuy Griva of the central depression of the Baikal (seismo-acoustic data)»