23 July. Moreover…it's not over.
According to Dima today was an extremely hot day. According to the thermometer, not so much.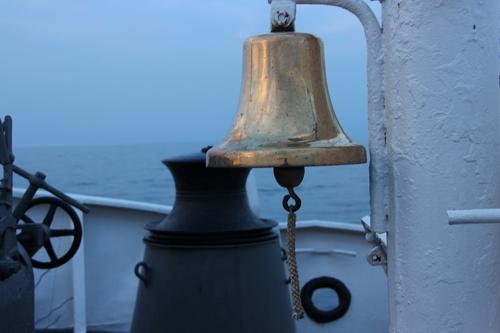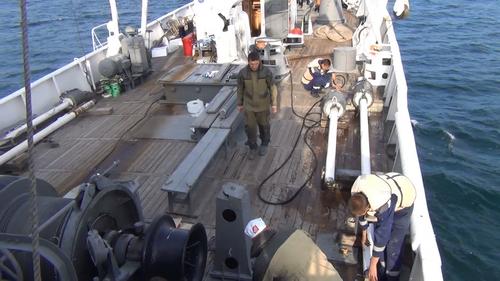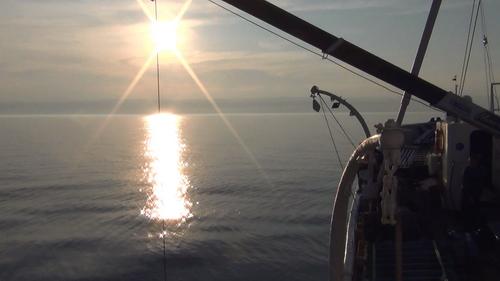 A new company on the market
Compared to last year, we dramatically improved our core packing procedures making everything faster and introducing new nano-technologies.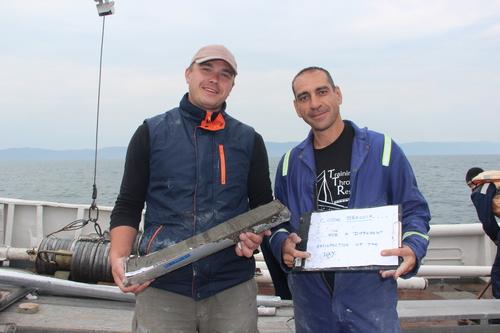 We now also emboss the station number directly on the liner.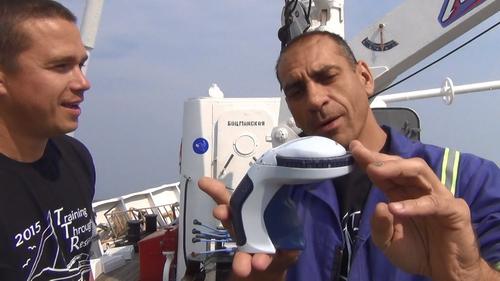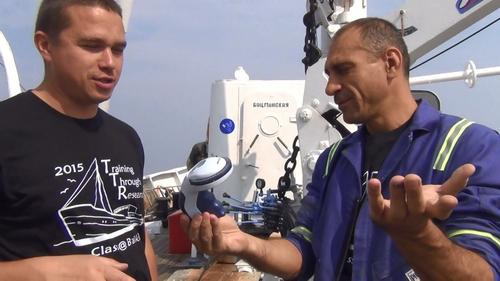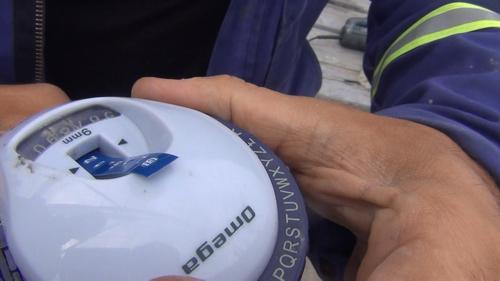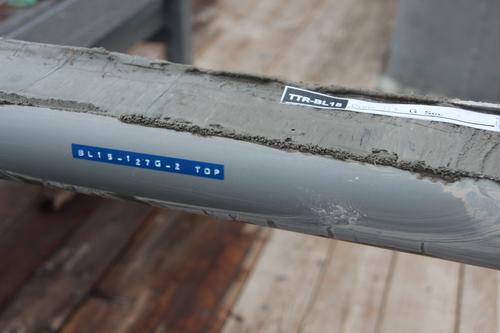 Since the procedure is running so smoothly we see new company prospective for hand packing goods. The company name is likely to be "organic packers". Competitors, be aware!!!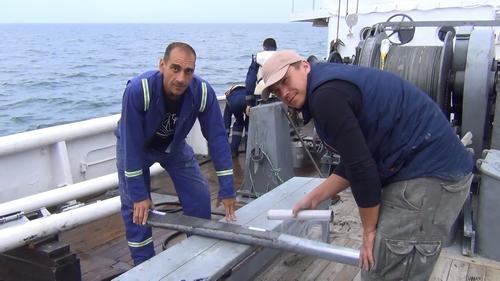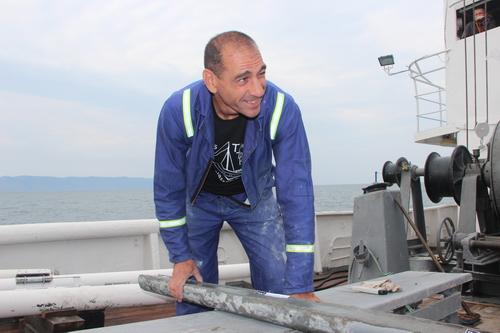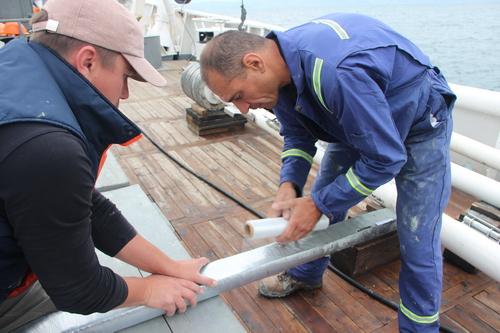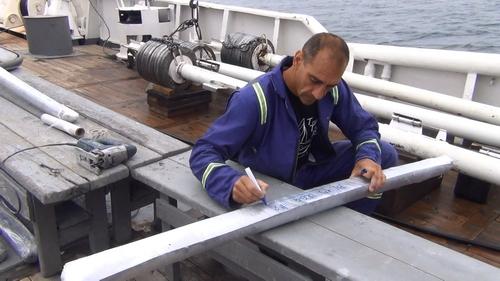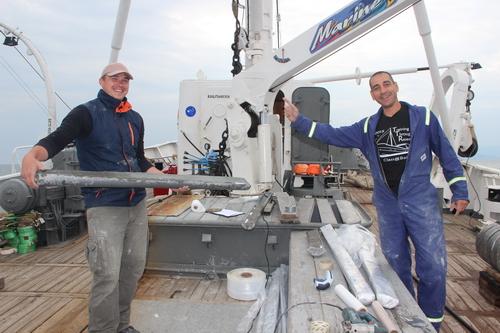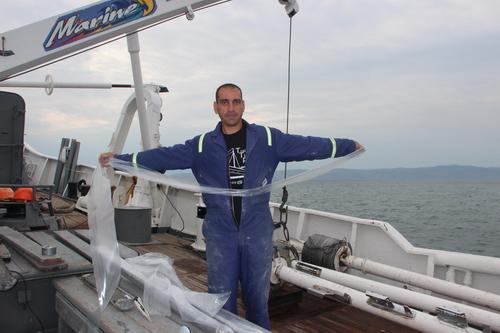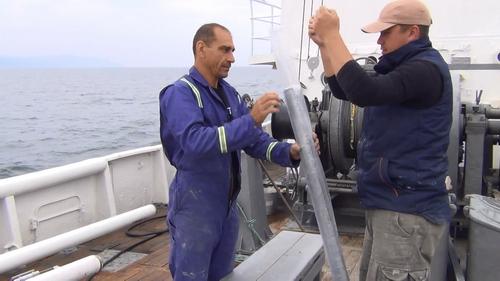 Decaf espresso
In addition we are now proud users of a new espresso machine that provides coffee shots for the difficult moments or to keep our minds clear. Although we only have decaffeinated coffee (!), Dima is convinced that it is equally effective.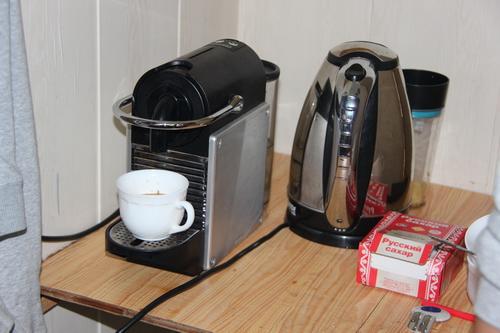 "Sometimes you think you have it all clear in your head"
Just before lunch we had a pleasant surprise. The core recovery (and the green olives) tied up some of the pending geological questions that we had since the morning. It appears that the Khuray area is densely populated by channels most of which appear to converge in a central larger structure. But who knows, we might change our mind again, tomorrow we will be back in Khuray. During the day we have been grinding core after core, sampling without rest.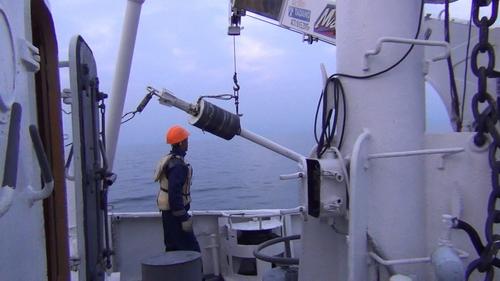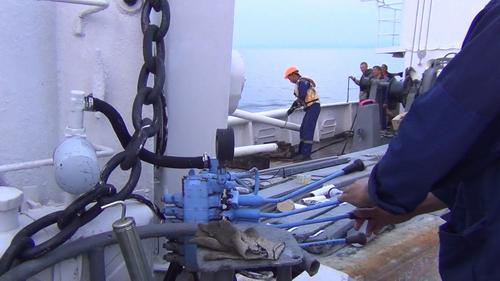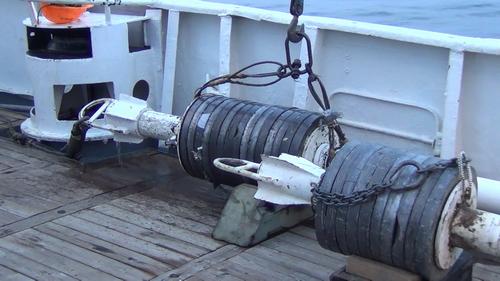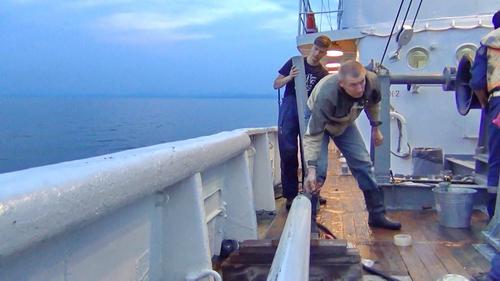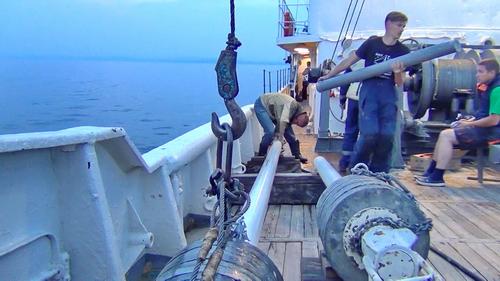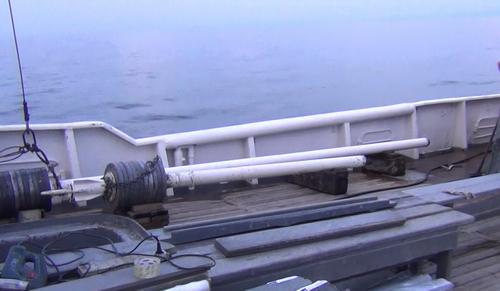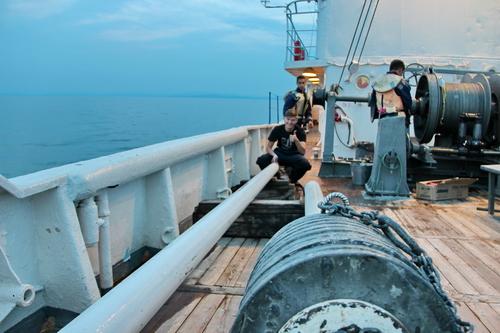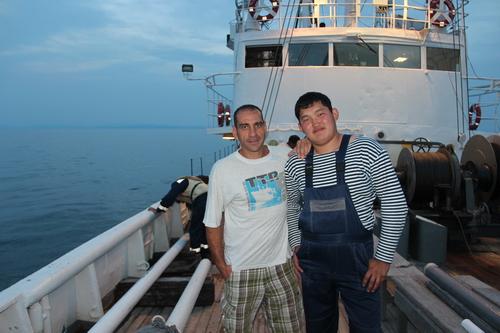 Scientific interpretations are interrupted by occasional philosophical and culinary debates. Better green olives? Or black olives? Better fried potatoes or goat cheese? Who come first, the egg or the chicken? Better an egg today or a chicken tomorrow? These questions remain temporarily unanswered and shall require more serious debates and investigations.
Pistachios statistics
Among food recipes in various countries, we also end up discussing about the amount of closed pistachios nuts present in a 90 gr bag. We tested several. For those of you interested, statistics reveal that the average is three completely sealed pistachios that cannot be opened without having a pre-booked appointment with the dentist.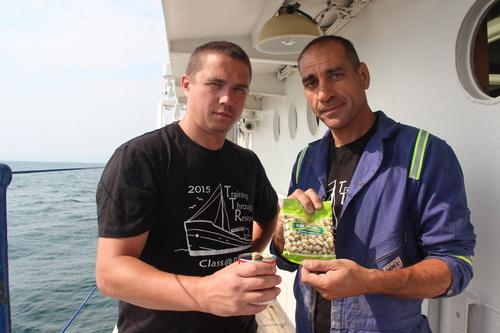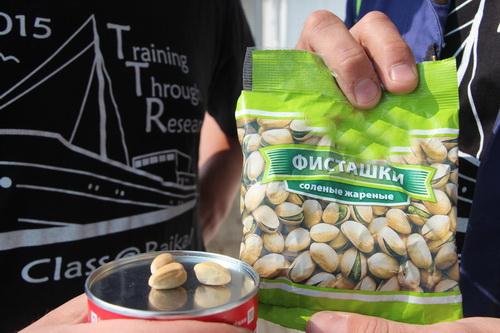 Olives and calamari
At some point of the day, the hot topic of discussion is "the preferred side dish for an aperitif". This gives a totally new prospective to our day. The final selection will be black olives and/or dried calamari. Pity we just need to wait to be back in Lisvyanka for the aperitif. 
The last chill
After dinner we had (again) very refreshing open air seminars in the front deck. Dina revealed us how to distinguish the mud breccia from the Baikal mud volcanoes (i.e. they have very different sedimentary structures compared to the other mud volcanoes commonly studied in sedimentary basins).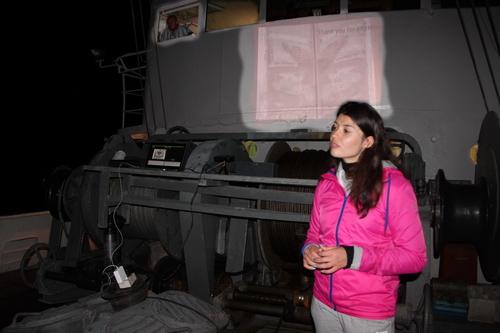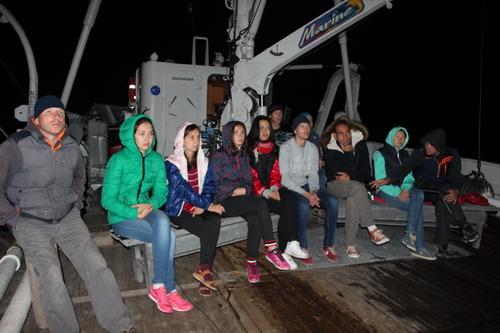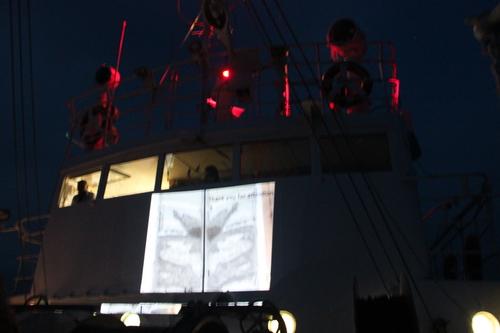 While Oleg gave us a seminar on gas hydrates collected by the "Mir" submersible mission on the bottom of the lake.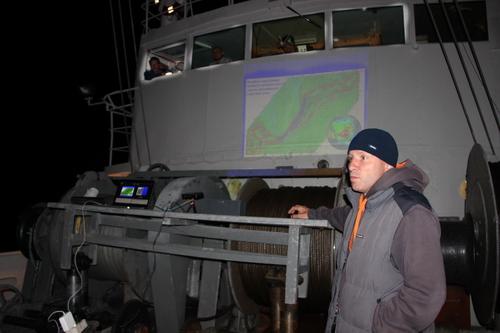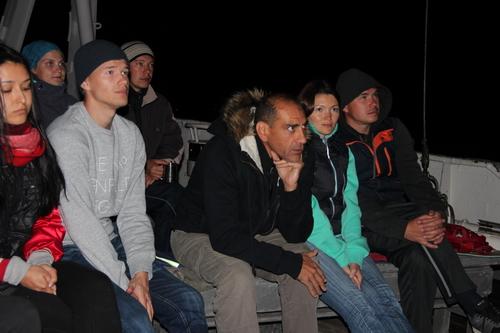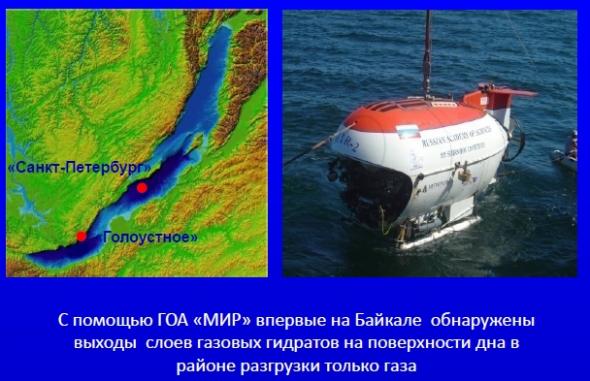 Lake Baikal is still waiting for us; tomorrow we'll be back. Now it's time to rest a bit.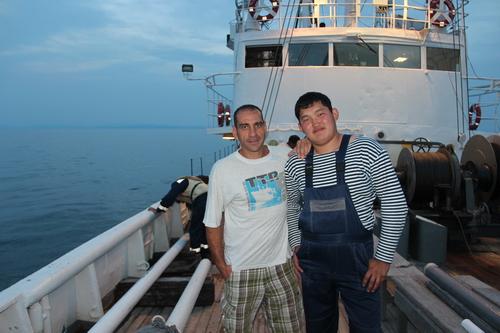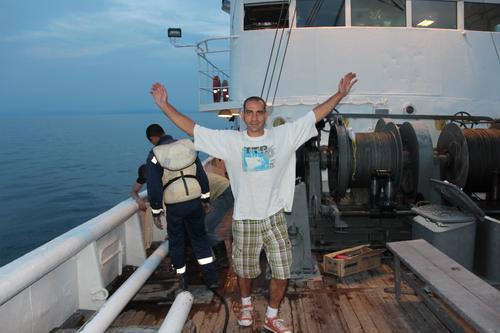 Adriano Mazzini
Photo Svetlana Bubnova